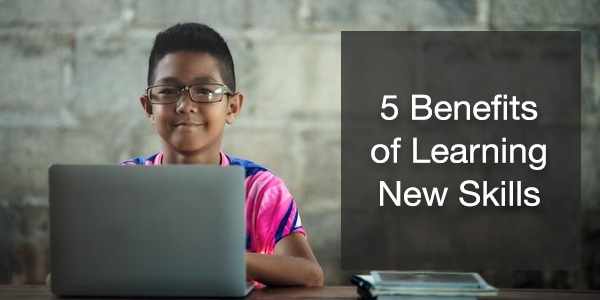 Learning new skills is a meaningful investment in a child's future. When children acquire new skills, they grow confident, resilient, adaptable, and independent to a great extent. These skills may or may not make them competent enough for the rat race around them, but learning also means disciplining your child and is a huge takeaway for life. Let's check out the benefits of learning new skills at an early age.
Nurturing Independent Thinking
Learning new skills ignites independent thinking in children. It cultivates a sense of curiosity and exploration as they think, analyse, and develop unique perspectives. It fosters creativity, problem-solving abilities, and the confidence to approach challenges with innovative solutions. They fearlessly explore new ideas and make informed decisions.
Accepting Failures Gracefully
Learning new skills is not always a smooth ride. It involves taking risks, making mistakes, and experiencing failures. However, when children learn new skills, they develop the invaluable skill of accepting failures gracefully. By understanding that setbacks are part of the learning process, young learners become persistent individuals who are not discouraged by temporary defeats.
Exploiting a World of Opportunities
Learning new skills opens the doors to a world of opportunities. As technology advance rapidly, early learners have a head start in acquiring in-demand skills, making them highly adaptable and sought-after in a competitive job market. Moreover, when children explore different areas of interest, they are more likely to discover their true passions and pursue fulfilling careers that align with their skills and talents.
Increased Adaptability and Resilience
Learning new skills at a young age fosters adaptability and resilience, two crucial qualities for navigating an ever-changing world. By exposing themselves to diverse experiences, children learn to embrace challenges, overcome obstacles, and develop a growth mindset.
Expanding Social Skills and Communication
Learning new skills involves interacting with others through team projects, group activities, or mentorship. Engaging in such collaborative environments from an early age nurtures essential social skills and effective communication. Children learn to share ideas, listen actively, cooperate, negotiate, and work harmoniously in teams. These skills help children build relationships and later succeed in professional settings to become empathetic global citizens.