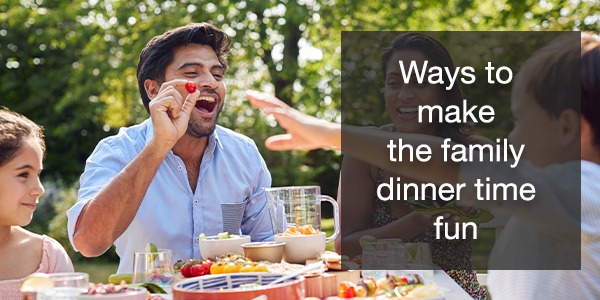 Family dinner time is not just about nourishing our bodies; it's an opportunity to connect, bond, and create cherished memories. By infusing a touch of fun and excitement into these moments, we can transform ordinary meals into extraordinary experiences. So, gather around the table and let's explore some delightful ways to make your family dinner time a memorable and enjoyable affair!
Theme Nights
Turn ordinary dinners into extraordinary culinary adventures by introducing theme nights. From Mexican fiestas to Italian pasta parties or even a cozy picnic indoors, let each night take your family to a different world. Encourage everyone to dress up, decorate the dining area accordingly, and even prepare dishes related to the chosen theme.
A DIY Pizza Bar
Who doesn't love pizza? Take it up a notch by setting up a DIY pizza bar. Lay out a variety of toppings, sauces, and cheeses, allowing each family member to create their own culinary masterpiece. Engage in friendly competitions for the most creative pizza or even try making funny face pizzas.
Conversation Starters
To spark engaging conversations and get everyone talking, incorporate conversation starters into your family dinners. Write down thought-provoking questions or intriguing prompts on slips of paper and place them in a jar. During the meal, each person can take turns pulling out a question and sharing their thoughts. Interesting huh!
Themed Table Decorations
Let your creativity shine by adding themed decorations to your dining table. Whether it's vibrant flowers, charming centrepieces, or playful tablecloths, a visually appealing setting can instantly uplift the mood. Consider involving the whole family in the decoration process and let creativity flow.
Fun and Games
Introduce some exciting games to keep the laughter flowing during dinner. From trivia quizzes to "guess the ingredient" challenges or even storytelling sessions where each person adds a sentence, these activities bring an extra layer of enjoyment to the table.