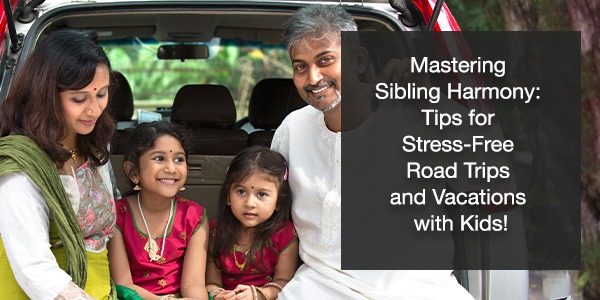 Family vacations are a fantastic opportunity to create lasting memories and strengthen the bond between siblings. However, anyone who has traveled with brothers and sisters knows that it can also lead to squabbles and conflicts. To ensure a peaceful and enjoyable trip for everyone involved, here are some valuable tips for maintaining sibling harmony during family vacations and trips.
Involve everyone in the planning process: When planning a family vacation, make sure to involve each sibling in the decision-making process. Allow them to express their preferences and desires, ensuring that the itinerary includes activities that appeal to each individual. This inclusion fosters a sense of ownership and decreases the likelihood of resentment or dissatisfaction.
Set clear expectations and rules: Before embarking on the trip, establish clear expectations and rules that apply to everyone. Discuss the importance of mutual respect, compromise, and cooperation. Encourage siblings to voice their concerns or grievances openly but with the understanding that compromises may be necessary to maintain harmony.
Allocate personal space and time: Siblings, like everyone else, need personal space and time to relax and recharge. Allocate breaks or periods during the trip where each sibling can pursue their individual interests or have some quiet time alone. This ensures that everyone has an opportunity to unwind and reduces the chances of tension building up.
Encourage cooperation and teamwork: Promote a spirit of cooperation and teamwork among siblings during the vacation. Assign them joint responsibilities, such as researching attractions or taking turns leading the way. Encourage them to work together and emphasize that their collective efforts will enhance the overall experience for everyone.
Family vacations can be incredible bonding experiences, but they can also be challenging when it comes to maintaining sibling harmony. By involving everyone in the planning process, setting clear expectations and rules, allocating personal space and time, and encouraging cooperation and teamwork, you can create a positive and enjoyable atmosphere during your family trips.
Remember, the key is open communication, respect, and a willingness to compromise. With these tips, your family vacations are sure to be memorable and harmonious experiences for all.