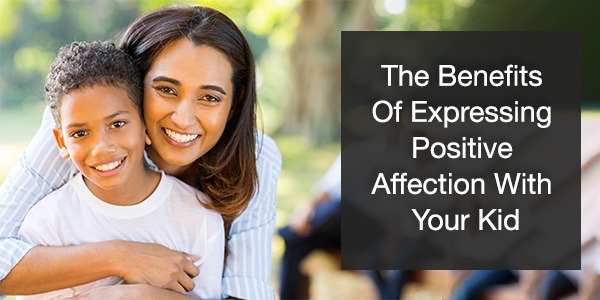 As parents, we all want the best for our children. We work hard to provide for them, keep them healthy and safe, and teach them vital life skills. But sometimes, we forget to express positive affection toward our kids.
Showing love and affection to our children is more than just a warm and fuzzy feeling – it has unfathomable benefits. From boosting their confidence and self-esteem to strengthening our relationship with them, expressing positive affection is quintessential in parenting.
So, let's take a break from the daily grind of parenting and focus on creating a more loving and positive environment for our kids. After all, a little bit of love can go a long way!
Boosts Confidence & Self Esteem
First and foremost, showing love and affection to your child can help boost their self-esteem. When children feel loved and valued, they are more likely to have a positive self-image and a healthy sense of self-worth. This can help them be more confident in themselves and their abilities and lead to better mental health outcomes later in life.
Better Bonding With Parents
Secondly, expressing positive affection for your child can help to strengthen your relationship with them. When your child feels loved and valued, they are more likely to trust you and feel comfortable coming to you with their problems and concerns. This can help you to be a better parent, as you'll be more in tune with your child's needs and better able to support them.
A Lot Of Happiness!
Finally, showing love and affection to your child can make you both happier! It feels good to give love and even better to receive it. By expressing positive affection with your child, you'll both experience the joy of feeling loved and appreciated.
It's never too late to show positive feelings to your children. They will reciprocate this language even during difficult times in life. Positive reinforcement can do wonders if you care. So don't forget to look into their eyes and smile, hug and give a pat on your child's back or tell them they are the best and you love them. All the best!