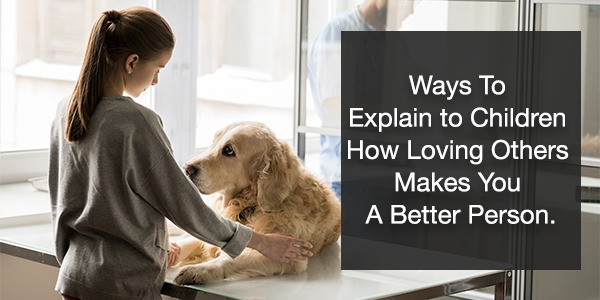 Are you tired of living in a world where selfies and selfishness are taking over? Do you want to teach your children how to be better humans who spread kindness and love wherever they go?
As parents, we all want to raise our children to become the best versions of themselves. We strive to instill the virtues that will guide them throughout their lives. But how do we achieve this seemingly daunting task? The answer lies in finding the right balance of life virtues and helping our children embrace them. Once we understand this ultimate goal of parenting, everything else falls into place. Let's read on.
An Act of Love When You Get A Chance
The world can be a tough and scary place. But when you show love to others, you make it a little bit brighter. Love can heal wounds, bond people, and create positive change in the world. And the best part? Anyone can do it! No matter how small your act of love may be, it's powerful to make a difference in another person.
Be Empathetic
Empathy is the ability to understand and share the feelings of others. And the best way to learn empathy is by practicing love and kindness toward others. When you show love to someone, you'll be able to put yourself in their shoes and understand what they're going through. This helps you develop a sense of compassion and empathy that can make you a better human being.
Spread Happiness Through Love
Do you know what's better than receiving love? Giving it! When you show love to others, it not only makes them happy but also makes you happy because love triggers the happiness hormones in our brains, such as oxytocin and dopamine. So, be loving to others and let your children follow in your footsteps.
Overcome Our Differences
We live in a world where people have different beliefs, cultures, and backgrounds. But instead of focusing on our differences, focus on what we have in common – our ability to love and be loved. When you love others, you look beyond your differences and see the beauty in each other. It helps build bridges of understanding and acceptance rather than walls of division and hatred.