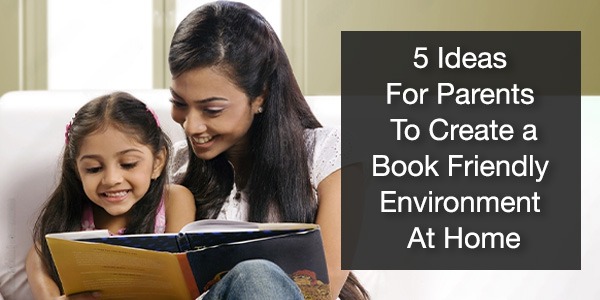 Hey parents, are you tired of your kids spending all their free time glued to screens? Want to give them something to do that won't rot their brains? Why not create a book-friendly environment at home? No, we're not talking about wallpapering your house with pages from your old college textbooks. From setting up a cozy reading nook to building a diverse library, here are some ideas to turn your home into a bookish paradise that will inspire your child to swap their tablet for a good old-fashioned book.
Set Up A Dedicated Reading Space
Set up a cozy reading nook where your kid can snuggle up with a good book. Think fluffy pillows, a comfy chair, and a soft blanket. Oh, and don't forget the perfect lighting and a bookshelf stocked with their favorite reads.
Build A Diverse Library
Spice up their reading repertoire by introducing a variety of books. Mix it up with picture books, fiction, non-fiction, and poetry that cater to their interests. And, it's important to make sure the books are inclusive and reflect diverse perspectives.
Make Reading A Part Of Your Daily Routine.
Maybe it's snuggling up with a book before bedtime or taking some quiet time to read after school. Whatever it is, stick with it to help your child develop a reading habit.
Lead By Example
Show them that reading is fun by getting excited about it yourself! Share what you're reading, ask them about their favorite books, and encourage them to participate in reading-related activities like book clubs or challenges.
Create A Book-Themed Decor
Make reading a part of your home decor by incorporating books in creative ways. Stack them up on shelves, use them as decorative accents, or create a book-themed art wall. Get creative and let your kid help out too!