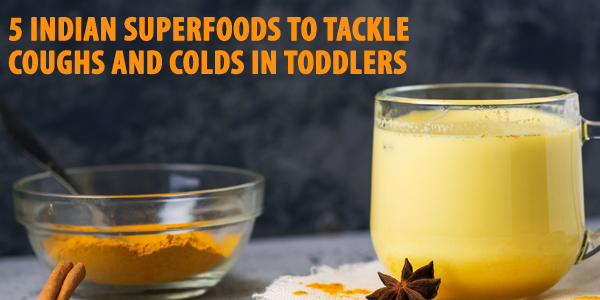 What is a Superfood?
Superfood is a relatively new term to describe a food item which is packed with nutrients and works wonders for human health. 
Indian Superfoods
Ever since ancient times India's food tradition has included numerous food items that are beneficial for human health. Over the past centuries much before the term 'Superfoods' even came into use, Ayurvedic treatment  has been prescribing a diet containing a whole host of goodness (like proteins, antioxidants, vitamins and more) which works along with the prescribed medication in healing the human body. This demonstrates how our ancient system of medicine has always valued the important role food plays in restoring balance in the human body.  Many of these food items with their medicinal properties have also been used over the centuries in households all across India. Now the goodness of these food items have been realised by the rest of the world and found their rightful place in the super foods list.
 Here we will focus on those superfoods which are beneficial for toddlers suffering from a cough or cold.
Indian Superfoods to Tackle Coughs and Colds in Toddlers 
For toddlers suffering from a bout of cough and cold our ancient traditions have numerous healing and strengthening super foods. 
Turmeric  Mixed in Milk

– This concoction commonly know across India as 'Haldi Doodh'  has been used for centuries in households to cure coughs, colds, infections and also to clear the respiratory tract of phlegm. Used by people of all age groups, this antiseptic spice is absolutely safe for toddlers aged one year and above.  

Honey with Pepper

– Honey has always been an important ingredient in Ayurveda. Mixed with black pepper it makes for an effective remedy to cure coughs and colds. However it is important to keep in mind that you should only feed your toddler honey after they turn one. Take a spoonful of honey, add just a pinch of crushed black pepper and mix well before feeding it to your toddler.

Tulsi Water

– Tulsi or Holy Basil (as it is known in English) has been revered by Hindus as a sacred plant from time immemorial.  Tulsi leaves are also consumed because of its anti-inflammatory properties. Toddlers who are over 10 months old can be given 2-3 tablespoons of water (at a time) which has been boiled along with a few Tulsi leaves.  This will help relieve their cough and congestion. 

Khichdi

– Khichdi in some form or the other is made in households all over India, making it a pan Indian comfort food.  A one pot dish which is both tasty and easy on the stomach, it is usually eaten when one is recovering from a bout of illness. Khichdi is another dish which is highly recommended by Ayurveda to cleanse and restore balance in the body.  For toddlers aged 10 months and above the recommended type of khichdi would be the moong dal khichdi, this is because moong dal is the easiest to digest. Khichdi is also packed with a lot of nourishing nutrients including Vitamin C which help fight off coughs and colds. In addition the soft and easily digestible nature of khichdi makes it the ideal recovery food for toddlers.  

Rasam

– Another popular superfood which can be given to toddlers aged 10 months and above is rasam.  Very popular in South India, there are many variations in preparing this dish. For toddlers' tomato rasam would be a good option, since it combines the goodness of tomatoes (source of Vitamin C) along with that of other ingredients (which we have seen above) like black pepper, turmeric etc. Ensure you reduce the spices and the result will be a dish which works not only as a remedy for coughs and colds, but also builds immunity and aids digestion.  
There is so much inherent goodness in these super foods, that their use need not be restricted only as a means to help cure coughs and colds. Making these foods a part of toddlers' daily diets will ensure their health and overall well being.