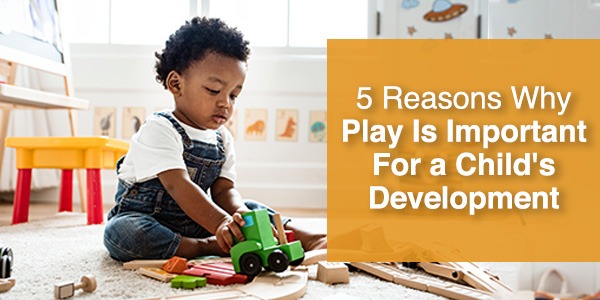 What comes to your mind when you think of your childhood? Did you have a lot of time after school? How did you make use of it? Did you play every day with other children in your neighborhood and eventually have a good relationship with them?
If all these are true and are good memories, that's precisely the beauty of childhood. And why would you not want your child to experience the same joy and feel good about it?
A time to unleash with friends and engage in creative activities means a lot to children. It helps children to be in their skin and not be bound by their parents' rules all the time. What it does is help them reason out, solve problems, analyze situations, have a questioning mind, and become team players in the future. As we read, let's understand five reasons why play is essential for a child's overall development.
Improve Creativity and Imagination
Interaction with peers helps children discover more than one way to think in a particular situation. They become kings and queens of their own stories, a police officer or a superhero who can quickly solve problems others go through. It instills imagination and role play which puts the child in a life-like situation where they come up with their own ideas to take things forward.
Playing Is Learning
Children are a lot more curious and in a learning mode when they play. They question what they don't understand and enjoy what they discover. Play is a parallel learning process that is subtle and more meaningful as it does not happen in a set environment. It lets their inquisitive minds explore more.
Encourages Independence
Playing makes children confident. Constant interaction with their age group while playing makes them independent and decision-makers. If children can judge scenarios and make independent decisions, that would be one of the best rewards of engaging in active play.
Physical Fitness
Children should play to build a flexible body and healthy mind. Body movements will improve the more they play. When children feel strong, it adds to their emotional strength as well.
Better Socialising Skills
When playing, children learn to share and care for their friends better. Some children may find it difficult to socialize with other children, and that's when parents should guide them. Playing helps children understand the value of participating, patient waiting, taking turns, giving a chance, taking initiative, and much more.