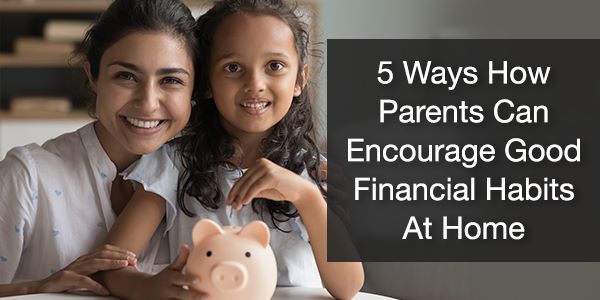 Money, money, money – it makes the world go round, but how do we teach our little ones to master it? As a parent, you may feel like you're still figuring out this whole financial responsibility thing yourself, but fear not! With a few simple tricks up your sleeve, you can encourage good financial habits at home and set your kiddos on the path to financial success. Check out the ways how parents can encourage good financial habits at home.
Wants Vs Needs- Value of Smart Spending
Teach your kids to differentiate between needs and wants to help them make smart spending decisions. Ask them what would happen if the family spent all the money on games and didn't buy groceries. Explain that it's important to prioritize needs, like food, over wants, like games. You can also point out items in the house and ask them to identify needs and wants.
Lead By Example
Lead by example by being a good saver and spender, making a budget, and avoiding unnecessary debts. Children who see their parents practicing good financial habits are more likely to emulate them.
Use Tools to Teach Financial Literacy
Several tools are available to teach financial literacy, such as games, books, and videos. Use these tools to make learning about finances fun and engaging for your children. For instance, games such as Monopoly and Life can teach children about budgeting, investing, and other financial concepts. The practice of having a piggy bank is a good way to begin cultivating a savings habit in children.
Teach Them the Value of Money
Teach your children the value of money by helping them understand how it is earned and spent. Encourage them to earn their money by doing age-appropriate chores or starting a small business. Help them set financial goals, such as saving for a particular item or a long-term goal, such as a smartphone or a car.
Encourage Entrepreneurship
Encourage your children to start a small business, such as a lemonade stand or a pet-sitting service. This will help them develop entrepreneurial skills and teach them the value of hard work and earning money.