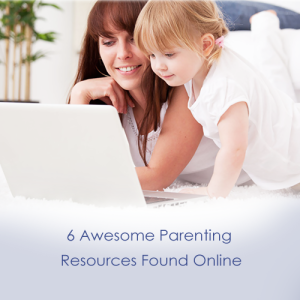 Good parenting is all about trial and error. Nobody is born with all the super mom or super dad skills. All of us want to be the best parent we can be, but we sometimes we may doubt our actions and approaches. After all it is the most precious living being that is in question. Whenever in doubt, consult the internet. This seems to be a norm these days. But where should you go for parenting advice and tips online? There are hundreds of parenting websites. Which ones offer the best parenting resources?
Take a look at these sites for valuable parenting tips.
1.Baby Center, one of the most reliable online resources, has excellent sections on parenting. It is filled with information on parenting issues right from pregnancy to teenage. Particularly useful is their Expert Advice and FAQ's section, where you can ask questions or look at existing questions asked by parents. These are answered by a panel of paediatricians from the world over. http://www.babycenter.com
2.Raising responsible and aware children is what every caregiver wants for themselves and their children in the long run. But that goal is often lost in fighting the day to day battles of potty training, discipline and many other issues. RIE, founded by Magda Gerber, follows the basic principles of raising infants and children with respect that you would give any adult. Their website www.rie.org is abundant with how to give babies and children more independence and respect.
3.Raising a toddler seems like a cake walk until you have pre-teens and teens to handle. A great online resource for this age group is http://centerforparentingeducation.org. This website offers free online courses on parenting. Now, you may not need their certification, but their methods and advice is definitely worth a shot. Some popular courses include "Setting the stage for discipline that works", You're so mean, I hate you! Taming the anger tantrum" and many more. Also worthwhile is browsing through their article library for commonly asked questions.
4.Handy tips and ideas for planning your kids' birthday parties, tiffin recipes, craft ideas, project assistance and adventure based learning, are available on http://www.pbs.org/parents. The entire PBS network is abundant with parenting resources. Educational videos form a part of their network as well. This is a great resource for all those day to day help that moms need to reference ever so often.
5.Parents, who are either working from home or are employed full time struggle to find a balance between work and home, especially children. www.indiaparenting.com is a forum where you will find articles to help you strike that precarious balance and is also a buzzing forum for parents to actively discuss their issues.
6.And, finally, for those times when you need a lighter moment, there's http://www.parentinghumor.com, a well written website, dedicated to the lighter side of parenting.
Remember that you're not alone. All parents need advice sometimes.
There are thousands of parenting resources online. From parenting workshops to parenting forums, there's a wealth of information available for parents with children of any age.