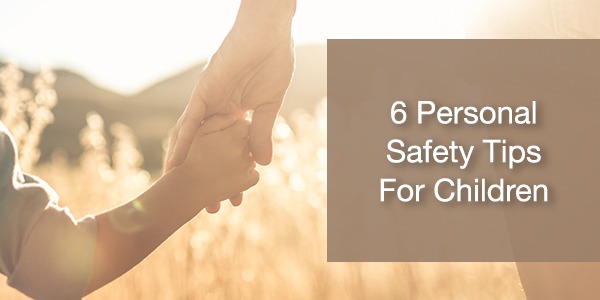 As a parent, can you always be around your child? You let them play outside, where they may meet a neighbor, a friendly uncle, or even a stranger. Unfortunately, the world can be a dangerous place, and something as tiny as candy can put children under enormous threat. So, when should the alert ring in your child's mind? That's when safety tips can come in handy for our children.
In this blog, let's explore six essential personal safety tips for children that can help keep your child safe and minimize risk.
Memorize Phone numbers & Addresses
It is probably one of the handiest pieces of information that can help a child lost in a busy mall or park. Though we voice our concerns over children's addiction to mobile phones, sometimes the basics of operating a mobile can save them if they know the phone numbers of their dear ones.
Never Accept Anything From Anyone
Let your children know a stranger means danger and accepting goodies from a stranger can be life threatening.
Don't Touch
Teach children that touching a person's body without their permission is wrong, which also means that even a known person elderly or a friend outside their family should not touch them.
Learn to Say NO, or I Will Not Do It
When someone forces children to do things that make them uncomfortable, they should say NO. As parents, you should teach children the power of saying No or I will not do it. It should be a practice at home that will eventually be of use to the child when in strange situations.
Never Go Out Alone
Be it a walk or play, children should never go alone. Predators who watch for vulnerable prey find it very convenient to misbehave or hurt children who are alone. Tell children the danger behind going out alone and not to panic when they suddenly realize that they are alone, be where they are, and help will reach them.
Never Play with Fire or Water
Tell children it's never safe to play with fire or go near water bodies without adult supervision. Children find excitement in experimenting with fire and water. Tell them what can happen if anything goes wrong and the quickest source of help with no adults around.