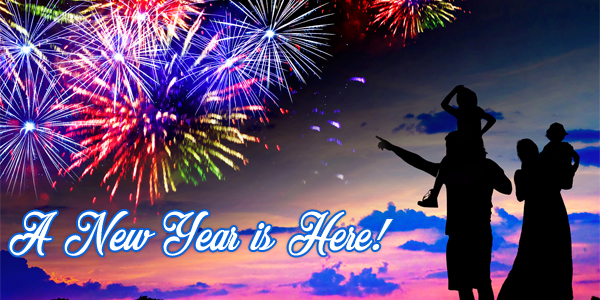 There are many things that we plan for our children but in the everyday rush of doing our daily chores, sometimes those things just remain at the back of our mind. This 2017, let your kids learn something new and experiment with various things in this world.
Here are some things that parents can do to help their kids have an amazing year ahead:
Encourage them to participate in extra-curricular activities at school
Encourage your kids to register for as many extra-curricular activities as possible in school. Let them explore and see what suits them and what does not. Extra-curricular activities will help in developing the all-round personality of your kids. They will learn to interact with new people and they will also know as to how they can socialize once they step out into the competitive world.
Teach them a new sport/new craft this year
Every year, develop a habit of teaching something new to your kids. So this New Year, let them choose a new sport/craft that they want to learn and enroll them in corresponding classes. Make sure that they are following up on it and not just stopping abruptly in the middle. Knowledge of various art forms or various kind of sports helps children increase their options and gives them the ability to become diverse.
Inculcate the habit of writing a diary
One of the most important habits that you can inculcate in your children is to write a diary of their own. In this millennial era, everything is fast paced and hence, when kids grow up, they sometimes find that situations are very challenging emotionally and that they are losing their emotional balance. At times like these, habits that are taught from the childhood, like writing a diary can help them keep their emotional balance and help them learn to cope up with situations better.
Involve them in household chores
Involving kids in household chores helps in strengthening family bonding and will also minimise your stress helping you complete routine work faster. They get stronger feeling of responsibility, self-reliance and self-worth which help them throughout their lives.
Let your kids fall in love with nature
With climate change affecting every single person on this planet, we sometimes forget the role that nature plays in our upbringing. We should make sure that we educate our children enough on the subject of nature and its gifts.
Teach them to perform activities like planting trees or planting a small garden in your own balcony. Through these activities, we can try and educate them about the importance of Mother Nature.
Create an education plan for your kids
An important task for parents this year, would be start making a plan for your child's education. You can envision a future for your child and plan as to what would one need to do in terms of finance, efforts and encouragement.
It is very important that you consider some flexible factors that will become clear over a period of time, for example: The course that your child might like to pursue etc. but you should be prepared for anything regarding your child's future in education so that it will help you in the upcoming years.
As they say, children are truly the future of the society, so let them live, laugh and love a little. Teach them to be humble and empathetic to everyone and help them grow into a kind and humble human being.