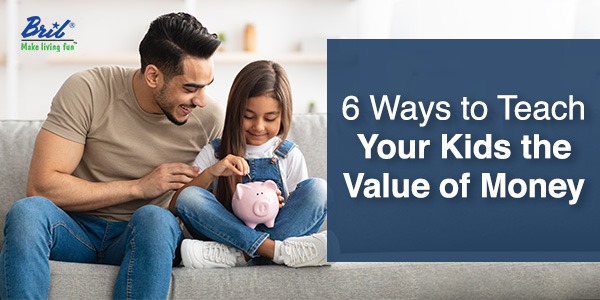 Raise your hand if you remember the thrill of getting your first allowance and feeling like you had all the money in the world! But as we grew up, we realized that money isn't just about having a lot of it, it's about managing it well. And now, as parents, it's our turn to pass that knowledge on to our kids. But let's be honest, talking about money with kids can feel a little daunting. But don't worry, with a bit of patience and the right approach, you can teach your kids the value of money in a fun and engaging way!
Lead By Example
Children learn from what they see and hear, so it's important to set a good example by managing your own finances wisely. This includes saving, spending sensibly, and talking about money in a positive way.
Give Allowances
Giving your kids an allowance can help them learn about budgeting and saving. Let them make mistakes and experience the consequences, so they can learn from their mistakes and make better choices in the future.
Encourage Savings
Teach your kids to save by setting aside a portion of their allowance for savings each week. Explain that saving is important so they can have the things they want in the future.
Teach Price Comparison
Encourage your kids to compare prices and shop around for the best deal. This will help them understand that not all products are created equal and that they can get more for their money if they take the time to look for the best deal.
Involve Them In Financial Decisions
Involve your kids in financial decisions such as budgeting and saving. This will help them understand the importance of money and the choices that they have to make in order to have the things they want.
Depict Value Of Hard Work
Explain to your kids that money is earned through hard work. Teach them that they can earn money by doing chores or taking on additional responsibilities. This will help them understand the value of money and the effort it takes to earn it.