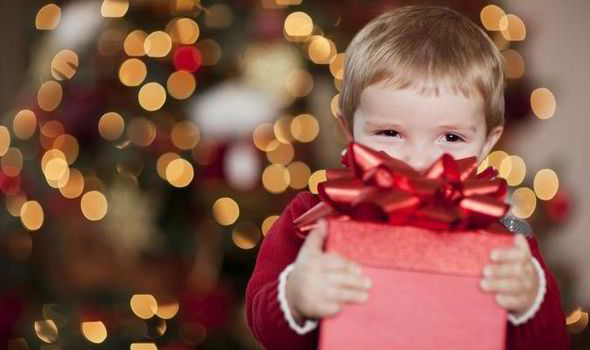 Having a toddler in the house is a great experience. It can be daunting at times, but you will feel immense joy and achievement in return. When it's time for your baby's first birthday, naturally you would want to gift your little bundle of joy something special. However, finding the perfect gift for your baby might be confusing.
If you are one of these people, then you might want to read the rest of the page since this article is going to cover some of the best toddler gifts. While shopping for items for an about to turn one year old baby, it is easy to get carried away with novelty toys. However, it is best that you find a toy that will not only excite your baby, but also develop his/her budding skill set. Below are a few gift ideas for your precious little one.
Moving Toys or anything that your baby can push or pull, like doll strollers, grocery carts or lawnmowers, can be a great toy for your baby. Choose the ones that come in bright colors so it can be exciting for your little one. Furthermore, these kinds of toys can help develop and build motor movements like walking. You can also choose ride-on toys, which are always a hit, for the young toddlers; especially the ones who are starting to walk or the nearly-there walkers.
Creative Toys- Creativity is often linked to higher IQ. If you want to develop your baby's creativity, then you might want to give him/her toys that aid creativity. A few examples of these types of toys are finger paints and jumbo crayons. Before you purchase one for your baby, make sure that it is non-toxic and for baby use.
Musical Toys – this is another type of toy that is not only great for creativity, but also develops your child's talent for the musical arts. However, since your little ones motor skills are not yet fully developed, you might want to move away from delicate musical instruments and favor durable inexpensive ones such as a kazoo, a set of maracas or a small drum. Your baby will be delighted with these cute little toys.
Filling And Emptying Toys- a toddler may be fascinated with toys that he/she will be able to put things in and pull things out. You can find a lot of toys that are especially made for this purpose like a soft bowl filled with assorted animals. You can also give your baby a small box or basket with a lot different smaller toys inside; just make sure that it is not small enough that it becomes a choking hazard.
Shape Sorting Toys-  these are the kinds of toys that require sorting in order for a specific shape fit inside a hole. There are a lot of shape-sorters to choose from with different sizes and styles, and some even have bells and whistles. You may also need to show your baby how to play with toy. You will be amazed how fast your baby catches on to the idea.
Manipulating Toys – these are the kinds of toys that are designed to help those little hands and fingers of your baby stay busy. These toys usually come with nifty gadgets, pulls, buttons and switches. Furthermore, these toys are great for building the fine motor skills of your little one.
Pretend Toys- these are kinds of toys that encourage your baby to play pretend like pretend kitchen with pretend food, miniature cars and race tracks and dolls with a bottle.
Splashing Toys – A lot of toddlers love to play in the water. If your baby is one of them, then you can give a toy that allows him/her to experiment with floating, sinking, filling and pouring.
Reading Aids – a love for reading is something that is worthy of developing. You can help develop such interest by giving your baby reading-related toys. Try for ones that have more interaction such as interactive story books with flaps to lift or touchy-feely patches.
Hopefully after reading this article, you have gained a few gift ideas for your little bundle of joy.