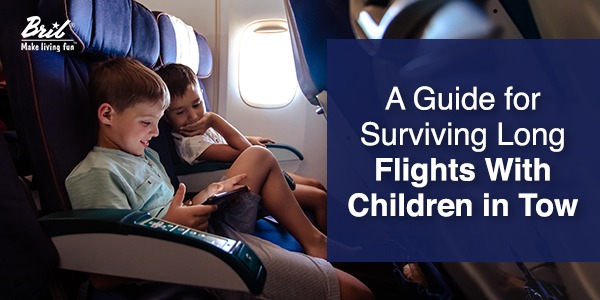 Are you gearing up for a long flight with your little ones? The thought of being cooped up in an airplane for hours on end with restless children can be enough to make any parent break out in a cold sweat. But fear not! With a little planning and preparation, you can turn what may seem like a nightmare into a smooth and enjoyable journey for the whole family.
In this comprehensive guide, we'll show you how to turn a potentially stressful long flight into an exciting adventure for both you and your kids. So buckle up, and let's get ready to soar!
Plan Ahead
Research the airline's policy on children's meals, seating arrangements, and in-flight entertainment. Find out if they provide special amenities or activities for kids, such as coloring books or games. Make sure to pack enough food, drinks, and snacks for the flight, as well as any necessary medications or comfort items.
Keep Your Kids Entertained
Bring plenty of engaging and interactive activities to keep your children occupied throughout the flight. This could include books, games, puzzles, coloring books, and toys. Don't forget to pack headphones or earplugs to watch movies or listen to music without disturbing other passengers.
Get Comfortable
Make sure you and your children have a comfortable and cozy journey by bringing pillows, blankets, and eye masks. These items can help you get some much-needed rest and relaxation during the flight.
Keep Them Hydrated
It's essential to keep your children hydrated during the flight, especially since the air conditioning can cause dryness. Pack plenty of water and healthy snacks to keep their energy levels up.
Take Breaks
Encourage your children to move around and stretch their legs every hour or so to prevent boredom and restlessness. A quick walk up and down the aisle can also help them release some energy.
Prepare For Emergencies
Make sure you have all necessary documents, such as passports and visas, readily available in case of any unexpected events. Pack a small first-aid kit with essentials like pain relievers, band-aids, and tissues.