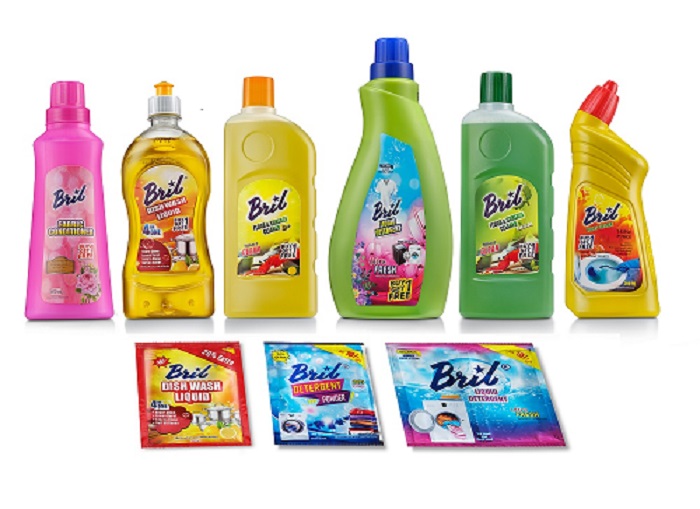 If you are looking for world-class home-care products like Liquid Detergents, Floor and Surface Cleaners, Toilet Cleaners, Dish Wash, Fabric Conditioners or Detergent Powders, look no further.
Bril is a well-known brand of home care products in India that offers a wide range of cleaning solutions for households. They are especially known for their toilet cleaner, liquid detergent and floor cleaner. Bril toilet cleaner is a powerful cleaning solution that effectively removes tough stains, germs, and bad odor leaving the toilet bowl sparkling clean. Their Floor and Surface cleaner is a versatile product that can be used for cleaning various surfaces such as kitchen counters, floors, and even for laundry. Bril floor cleaner is a popular choice among Indian households for its ability to remove tough stains and leave floors looking spotless.
In addition to these popular products, Bril also offers a range of other home care products such as dishwashing liquids and laundry detergents. They are widely available in supermarkets, grocery shops and online retailers across the country. They are known for the quality and effectiveness of the products, making it a trusted brand among the Indian consumers. Bril is a 100% Indian owned and Indian Made brand unlike other competing brands.
Bril has a Buy 1 Get 1 Free Offer on All its bottled Health & Hygiene Home-Care Products, and hence are super-economical when compared to other brands in the market. We encourage you to support only Indian brands for your daily needs, to Make Living Fun and Make India Shine!