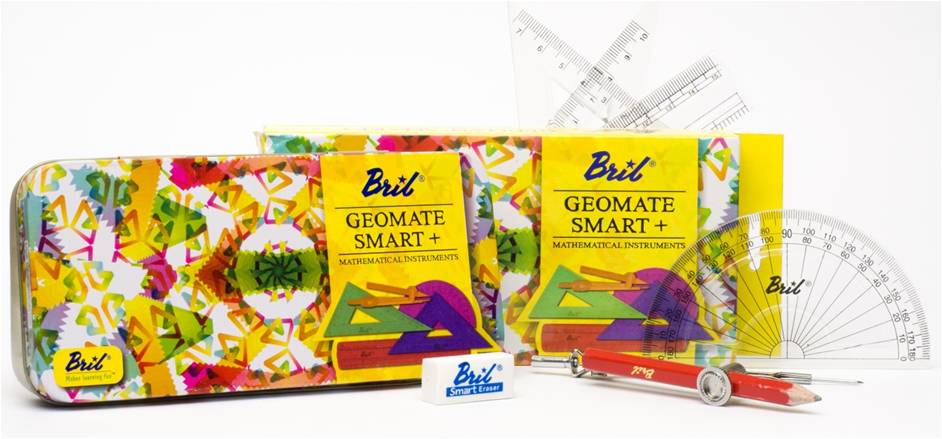 Bril® has launched India's first designer geometry boxes- Geomate Smart+™ and Geomate DX™. Boys and Girls can now feel proud of owning these pieces of art inspired by geometrical shapes and the kaleidoscope effect that brings out geometrical shapes in vibrant hues and colours!
At Bril® we realized that most geometry boxes in India either looked drab and boring or bright but boring. We saw the same old reds, yellows, blues and greens with the typical images of the protractor, compass and ruler again and again. We were sure that students would be bored of this, and as always, Bril being the trend setter, set out to Make Learning Fun™ and thereby Make Living Fun™ for young school going boys and girls. The result- Bril's Designer Geometry Boxes range!
Without doubt we have used the highest quality of plastic, metal and other parts in these designer geometry boxes. All this so, students can enjoy the highest levels of accuracy for stress-free peak performance in class!
Now students can show off their colourful designer Bril® Geometry Boxes on their school desks.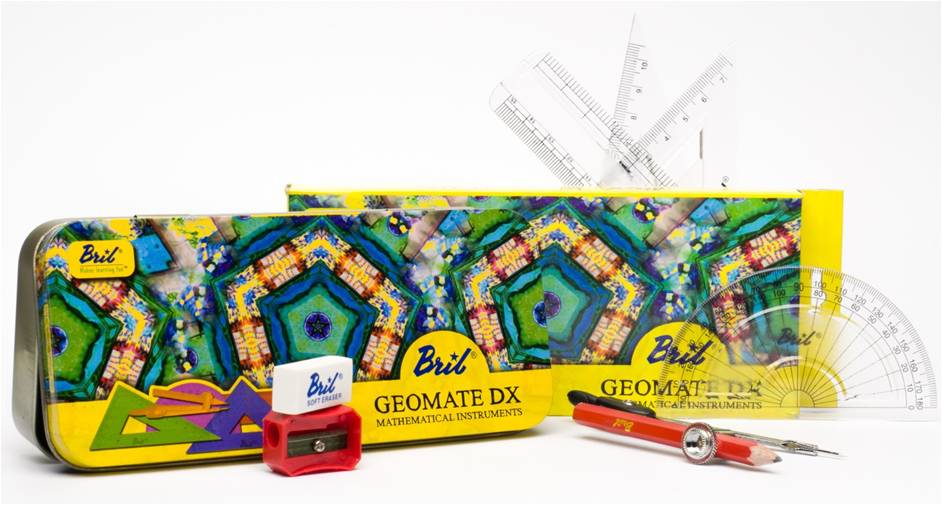 For more information, visit www.brilindia.com