I think I need some help with my cardboard box hoarding at this stage! This weekend I managed to make use of a few of the smaller cosmetic boxes to make a cardboard box train. A simple painted pull along train to inspire hours of chooo chooo pretend play.
This craft is a simple 3 step – Glue, Paint and Draw, that's it!!
Let's get making..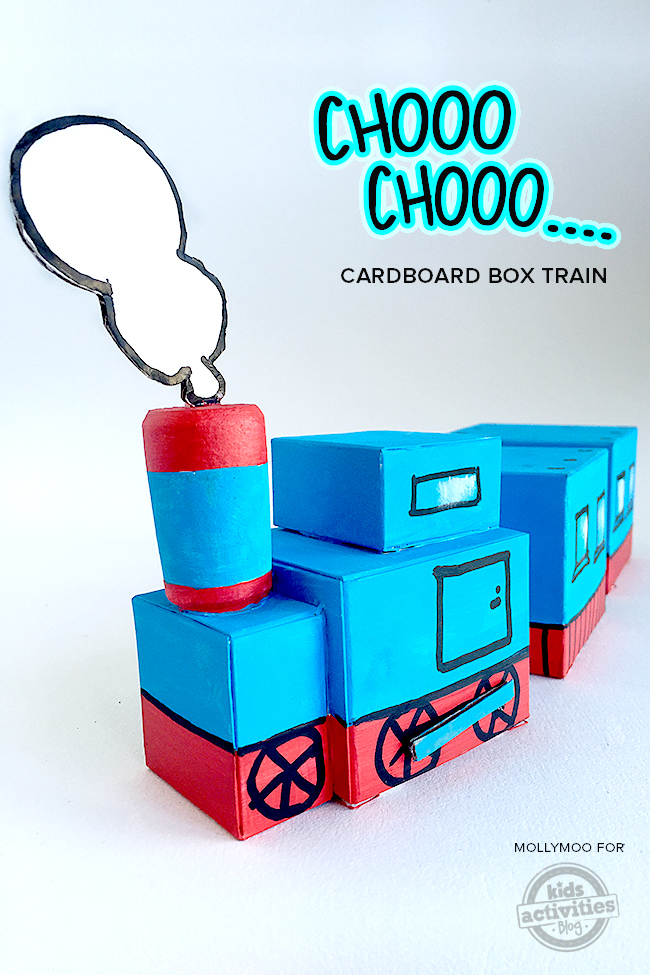 Gather together a few small boxes, for the engine and the carriages – as many carriages as you want.
Glue a few together to make the engine and I used a simple wine cork for the chimney stack.
Paint all over with white to cover the graphics, the big bonus of painting a white layer first is that you will only have to give one coat of the colored paint afterwards.
Paint your train and leave to dry…..
Read More: http://kidsactivitiesblog.com/68288/cardboard-box-train