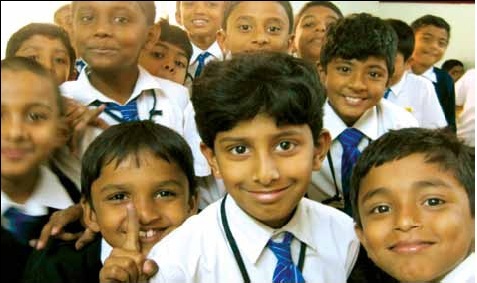 The choice of a school is one of the most important decisions that marks your child's journey in formal education outside the home. Given the plethora of choices today, both for independent pre-schools and full-fledged schools, it is no wonder that the school search process has become a complex affair. ParentEdge aims to simplify this for you, through a structured approach that you can adopt by listing all aspects to be taken into consideration.We did this by drawing from our own experience and polling parents and high school children for their 'two bits'.
Step 1: Factors to Consider
Reputation
Brands play a big role in our life, and it cannot be denied that a well-known school is very attractive. But, as discerning parents, you should dig deeper and try to understand what has made a school famous. Is it because it has been around for decades, or is it for specifics like sports facilities or results in board exams?"Parents know that they want to put their children in a 'good' school but their research should go beyond that and they should have clear-cut expectations. Then it will be easier to find the school that matches those expectations," echoes Subodh Sankar, an IT Entrepreneur whose daughter is in Grade Six.With many schools having numerous branches within a city, it is particularly important to check the specifics of the branch that you are applying to. Parents have reported that there is huge variation in quality within the same 'brand.'That said, if you are impressed with a school that has started recently, do research the background of the people behind the school, their philosophies and track record of living up to a promise. You should view a great website and other savvy marketing methods with caution and not be unduly influenced.
Distance from the School and Commute Time
Many parents, especially those with younger children, favour schools closer home. However,given that many schools have campuses that are far from the city, you may need to take a call depending on your child's stamina levels, eating habits and temperament.
Curriculum
Along with the numerous State Boards, CBSE and ICSE schools, the last few years have seen many schools offering IGCSE and IB curricula. The January-February cover feature of ParentEdge carried an exhaustive analysis of what each of these curricula have to offer.Beyond weighing the pluses and minuses of various curricula, you should also check the quality and consistency of teaching (across different grades) and overall confidence level and performance of students from the school over time.
Affiliation to/Accreditation by a Board
While the school may follow a curriculum prescribed by a board,for parents with children in middle and high school, it may be important to ascertain the formal board affiliation, especially in the case of new schools. Do check with the management, for such details.Also check if the school is receiving aid of any kind from the government, or has been built on government-sanctioned land. These could influence the policies the school may frame in the future – given the provisions of the Right To Education(RTE) Act.With 'international' schools mushrooming everywhere, it is advisable that parents check if the schools that offer IB or IGCSEare duly accredited.
Focus on Academics
Do go beyond the Grade Ten/Twelve results of a school, and delve deep to find out what the students from the school have gone onto do. Also, find out what this focus translates to in terms of day to-day work – volume and nature of homework given, for example.The levels of rigour should match your expectations of the school's role in academics.
Re-published with permission from the blog of ParentEdge, a bi-monthly parenting magazine that aims to expose parents to global trends in learning and partner with them in the intellectual enrichment of their children.