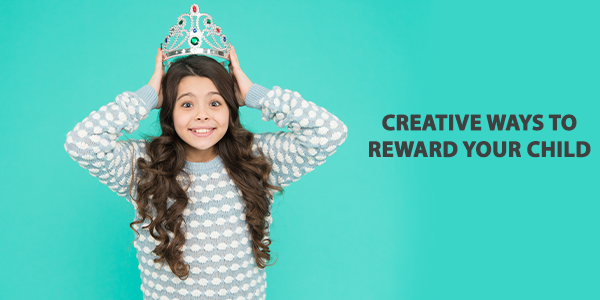 Who doesn't like gifts? A tinnie tiny box wrapped with colourful paper and tied with a beautiful ribbon surely brings a smile to everyone's face. But do know who absolutely loves the idea of gifts? It's our little ones!
Receiving gifts is the most overwhelming experience for them. While material gifts could lead to behavioural issues in the future, rewarding your muchkins with experiential gifts could provide enduring happiness and create a lifetime memory.
Also, studies show that rewarding kids can encourage your bub's good behavior, help inculcate good habits, increase their self-esteem and strengthen your relationship with your child.
So here are some creative ways to reward your child:
Extra bedtime story. Your little readers will love this reward! Sharing a bedtime story strengthens emotional bond, soothes your baby and improves their attention span.
A craft project. Little ones love getting creative and messy, especially if they have you alongside. So come up with a craft project that uses regular household items and create fun things.
Choose dinner. Incorporating food into a reward system could be super-fun. Go ahead and allow your child to choose what's for dinner or earn an indoor picnic.
Cook together. Cook the chosen recipe with your honeycomb. This is also an effective way of creating quality time refining basic skills.
A trip to the park. This will work only if playing at the local park is not in your daily routine. If it is, you can switch it with a picnic somewhere.
A scavenger hunt. Give wings to the little detective in your child. Plan for a scavenger hunt in the house or garden and ensure to make clues challenging and the prize worth it.
Extra screen time. Just a little extra, not much. Say about 15 mins to appreciate the job done well.
Any family activity. Whether it's playing a board game, going on a hike or playing hide-and-seek in the house, plan for an activity that your family will do together.
Dance party. Dancing is the most fun thing for kids and you can smartly turn it into a reward. Set up those speakers and lights and just get moving.
Let their friend sleepover. Could be just a small thing for you, but this could be the most special reward for your kid. Let their best friend stay over for a night of fun!