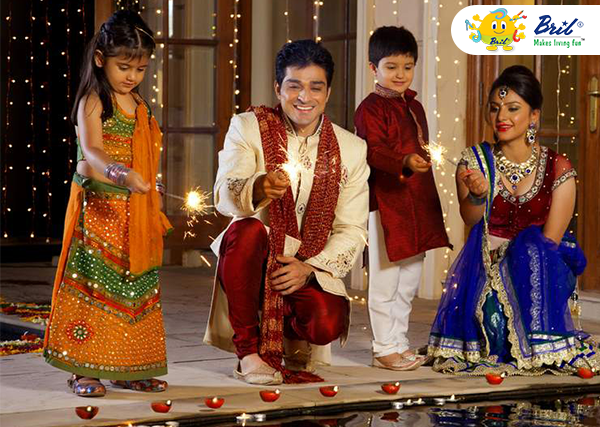 One of India's favourite festivals is around the corner. Diwali, the festival of lights, is here and while you are busy shopping for new clothes and sweets to distribute to friends & family, here are some ideas for decorating your house along with your little ones
Don't Buy, Make Your Diwali Lanterns: All you need is some colourful chart paper, a pair of scissors and glue and your lantern is ready! To add some colour and design you can use colourful sequins or other decorating material to stick on your lantern. Even colourful cellophane paper will give a different colour to the light.
Paint your Diyas: Add colour to the mud made diyas. Get your kids to paint them using a paintbrush and water-colours. Ceramics and mirrors on them will make good add-ons. Light every corner your house with these colourful diyas.       
Diwali Gifts & Greeting Cards: Some DIY gifts and cards will be the best and most appreciated gift, especially when your children have a hand in them. You can make small paper mache bowls or plates with interesting and appealing motifs like ribbons and laces. You can also pack some home-made sweets or chocolates as exciting add-ons.
A4 size pastel sheets or handmade sheets are the best for colourful diya pop-up cards. On an A4 size pastel sheet, cut and paste a handmade sheet. Make horizontal cuts on the handmade sheet and paste your cut out diyas on these cut-outs and voila!- you have  your pop-up diya cards ready!
Designer Torans: Apart from the mango leaves hung on your main door to welcome Goddess Lakshmi, why not make torans of bangles, paper cups or paper cones and hang them as wall hangings in different rooms of your house.
Make this Diwali a fun & engaging one for your children with these DIY techniques. They 'll not only cherish these memories, but will also learn the value of creating or making something rather than submitting to consumerism/ a buying culture.