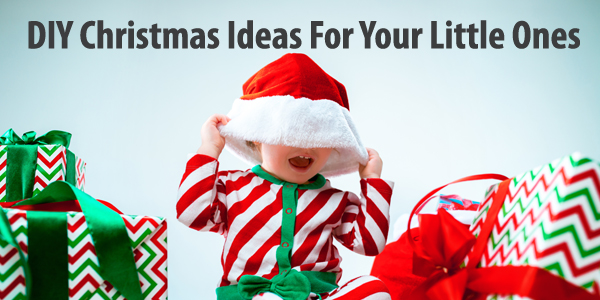 Christmas is just a few days away! This year, time flew like a bird with a jetpack on its wings.
Now with so much going around the world, one thing that kept us strong was our family and friends. And, to cherish these bonds, we've decided to come up with craft ideas that you can create with your little ones to get them all excited and rolling.
So here are some DIY decorations that will get your cupcake jumping and dancing around the house:
Snowflake curtain
In the traditional time, paper snowflakes were given as gifts to each other. And, today they're one of the most versatile and family-friendly holiday crafts.
These beautiful and super-easy snowflake curtains will give a magical feel to your windows and walls.
Supplies:
Plain white paper
Printer or self-drawn snowflakes
A heavy book
Scissors
Fishing line/nylon thread/any thick thread that could hold the weight of snowflakes
Transparent tape
Steps:
Find some snowflake templates online or ask your little one to draw several snowflakes of different sizes.
Cut around the outside border of each snowflake.
Now, fold each snowflake along the specified lines.
To flatten out each snowflake, place them between various pages of a very heavy book.
In the final step, attach each of the snowflakes at various heights on your fishing line or thread.
Done! Your snowflake curtains are now ready.
Christmas balloon wreath
If your kids absolutely love balloons then this is the perfect Christmas wreath. All you have to do is select some colourful balloons and get going.
Supplies:
Green, red, peach and pink balloons. You can select your choice of colours too.
Wire Wreath or foam wreath
Transparent tape
Ribbon (optional)
Steps:
Inflate all the balloons. Ensure to keep them under-inflated so that they gain a round and small shape.
Now, fill the entire wreath with balloons with help of a transparent tape.
Once the wreath is filled, move, add and adjust the balloons according to your wish.
If you find a giant bow then just attach it at the top of the wreath.
That's it! Your balloon wreath is ready. Hang and enjoy!!
Dried citrus garland
Ever thought that fruits could be a part of your Christmas tree? Well, a citrus garland will give a refreshing smell to your tree and also make it colourful.
Supplies:
2 fresh oranges
Knife
Scissors
Nylon string
Tape
Steps:
First, slice the oranges. Ensure that the slices aren't too thin. Now, there are two ways to dry these slices. You can either sundry them for a day or two.
Or, heat the oven to 250 degrees and roast the slices for an hour.
Once slices cool down, use scissors to poke two holes at the centre of each slice.
Now, thread the slices and at the end stick the tape to prevent ravelling.
Your dried citrus garland is now ready to gleam up your Christmas tree.
Wrapping paper wreath
This is the simplest wreath you can make and all the supplies you'll need would be easily available.
Supplies:
12" foam wreath or any wreath
Wrapping paper (thicker is better)
Glue
Tape
Ribbon for hanging (optional)
Steps:
Cut one long 8-inch strip from the roll of wrapping paper and then wrap it with tape. Stick one end of the paper on the wreath with glue.
Continue the process with three layers, making the tubes shorter on the inside circle.
Hang your wreath where it will get a lot of attention!
Sparkling star
Toothpick-stars are cute ornaments. They are super-easy and fast to make.

Supplies:
Toothpicks
Wire
Scissors
Sparkle paint/ sparkle
Steps:
Cut a 1 ft long piece of wire and wrap it around two toothpicks that are placed opposite to each other.
Repeat this process until you get a star-shaped final product. Just wrap the wire around properly to secure all the toothpicks.
In the end, use a sparkle paint or sparkle to give your stars a gleamy feel.
You can use these stars to decorate windows or the entrance.
Additional ideas to make this time merry:
Have a Christmas cookie bake-off: ask each member of your family to bake their own cookie and in the end, call out the best one.
Christmas Scavenger Hunt: make gift giving a little more interesting this year by hiding clues around the house.
Plan a family game night: family game night is an amazing idea and it will become more fun when you play under the twinkling lights of your tree.
Are you looking for some more Christmas celebration ideas? Don't worry! We've got you covered.
Just stay tuned for our coming week's blog to know some more ideas. Till then, happy parenting!