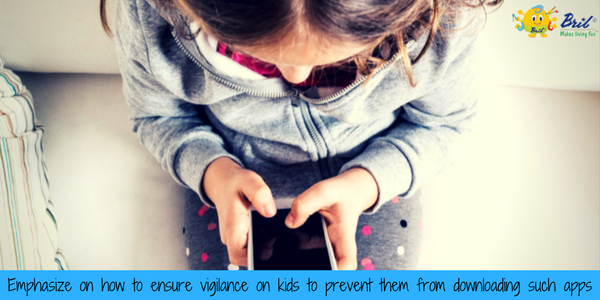 Dangerous gaming apps like the Blue Whale Challenge have taken the world by shock. The game designed by a Russian has resulted in 130 children suicides in Russia and 3 casualties in  India. The game gives children (generally teens are the victims) tasks to do, tasks as risky as, cutting a body part. The 50th and last challenge is the winning challenge, which is death by suicide. Experts warn parents of this contagious and addictive  game and share steps for prevention
With both parents working, children are often alone for most parts of the day. Make sure you spend time with them once you get home. Ask them what they have been watching or reading on the internet. Sometimes, loneliness is not the reason, it is curiosity or the desire to do something 'thrilling' which gets children to play the game.The media has been sharing the consequences of games like Blue Whale Challenge, so your children probably know about it; but even so, do take time out to tell them about the game.
Don't gift them latest gadgets; it sends them the wrong signal. Children are young and have studies and other activities to focus on. They don't need smartphones. A basic phone, primarily for communication purposes, is more than enough. In such cases, there is a lower risk of them succumbing to games like these.
Monitor your child's behaviour closely. Keep a lookout for mood swings, dull behaviour or even when they spend too much time locked in their rooms with phones or laptops. Keep a check on their usage of these gadgets and be stern about when they can use it. For eg, discourage the use of phones during dinner or an outing. However, parents must find a fine balance between monitoring and curtailing the child.
Apart from monitoring your child in the real world, monitor his/her virtual world too. Use parental controls on all devices used by your children. Monitor their digital footprints and give them limited access to social media. For e.g., if the quantity of data is being consumed during odd hours, like between 1 am and 2 am, it is a sign of abnormal virtual activity.
Attend workshops which are conducted by psychiatrists or cyber experts. These workshops will guide parents on how they can prevent their children from falling prey to such apps and even understanding signs of psychological changes or behavioural changes.
Parents and schools must look out for these signs and treat them as they would any other illness; instead of attaching the stigma associated with mental illness.
Instead of bad mouthing the victims of dangerous games like the Blue Whale Challenge, we must consider the reasons which make them victims. Games like these are looking for naive and gullible children who perhaps come from a world filled with burdening expectations and pressures to achieve. These games fuel that desperate sense of achievement and become a platform for kids to show the world what they can do.