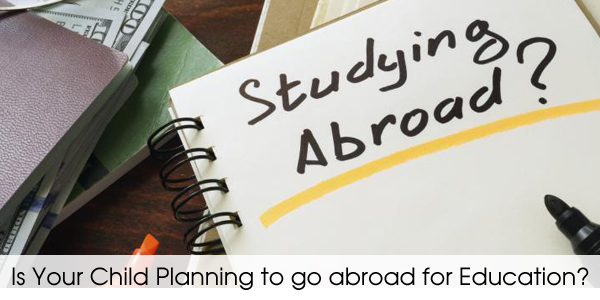 The number of Indian students choosing to pursue higher education abroad has seen an upward trend in recent years. Our student community is beginning to gravitate more and more towards foreign universities than our own.
The decision does not come entirely as a surprise when you consider not one Indian university ranks among the top 200 universities in the world. What ails Indian education system and in which areas do foreign universities score over their Indian counterparts?
Our education system mainly suffers from:
obsolete curriculum and poorly trained teachers.

inadequate infrastructure and research facilities.

constant political interference.

a lack of a cohesive education policy.
What makes studying abroad more attractive?
up-to-date curriculum, well-trained teachers and an emphasis on practical learning.

exposure to latest trends and technologies.

the prestige associated with a foreign degree back home in India and greater employment opportunities as a result.
If you have decided to pursue higher studies abroad, here is some useful information to make sure you have covered most of the important issues. But do consult a reputed overseas education consultant who can guide you on these matters.
Where to go:

The English-speaking countries make the most sense. However, if you want to pursue your education in a non-english speaking country, make sure medium of instruction is mostly English and they have a good track record.

Check antecedents of university:

The phenomenon of fake or non-recognised universities is as much a menace abroad as it is in India.

Complete the paperwork:

Make sure every piece of document is in place and there is no room for ambiguity regarding your visa and other requirements.

Financial implications:

Make a correct estimation of the total cost of your education, also making allowances for contingencies. Understand the terms and condition of the educational loan before you decide to approach the banks.

Cultural differences:

It requires some cultural adjustments for any student to feel at home in a foreign country. Learning about the traditions and culture of the country and the community you are going to be a part of, can be a great help.

Cost of living:

Living expenses can be prohibitively expensive abroad. Therefore, it makes sense to make enquiries about earning opportunities to support yourself. Some universities do offer a set number of hours of work every week to their foreign students.
Finally, racism can be bit of an an issue too, but there are strict laws in place on the campus and in the community to deal with it.  It can also get a bit lonely for students to be on their own in a foreign country. Be outgoing and make every effort to make friends. And good luck to you!