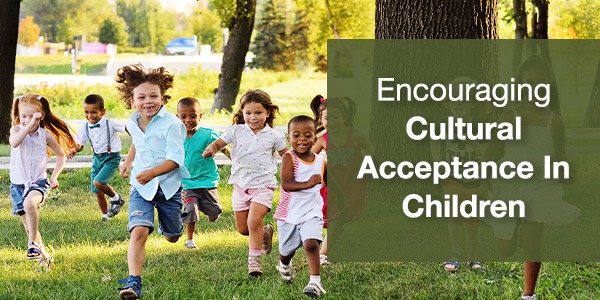 As a society, we often talk about the importance of diversity and inclusivity, but have we stopped to think about how we can teach these values to our children? It's easy to assume that children are naturally accepting of people from all walks of life, but unfortunately, this isn't always the case. In fact, studies have shown that children can develop prejudices as early as three years old. So, how can we encourage cultural acceptance in our children? Let's explore.
Firstly, it's essential to understand that children learn through observation. They look up to the adults in their lives and model their behavior accordingly. This means that as parents, teachers, and caregivers, we are responsible for leading by example. We must be mindful of the messages we send to our children and ensure that they are positive, accepting, and inclusive.
One way to do this is by exposing our children to different cultures. This can be done through books, movies, and even travel. When we expose children to different cultures, we open their minds to new ideas and perspectives. It also helps them to appreciate and celebrate the differences between people, rather than fearing them.
Another way is by teaching them about the history and struggles of different groups. Children are naturally curious, and they will have questions about why some people look different, speak a different language, or celebrate different holidays. It's important to answer these questions in an age-appropriate way and use them to educate our children about the beauty of diversity.
We can also promote empathy and kindness in children to build tolerance towards fellow beings. Children need to understand that we are all human beings with feelings and emotions, regardless of our differences.
Lastly, we must be willing to have difficult conversations with our children. Prejudices and biases are often passed down from generation to generation, and we must be willing to break this cycle. It's not always easy, but we must have the courage to talk to our children about the importance of cultural acceptance and how we can all work together to create a better world.
Teaching our children about cultural acceptance is essential in creating a more tolerant and inclusive society. Let's do our part to make the world a better place, one child at a time.