Christmas is probably the most popular and widely celebrated festival in the world. The celebrations transcend the boundaries of religion, creed, nationality and every other artificial distinction. There is a positive energy in the air, there is a sense of camaraderie among people on the street and there is new hope and anticipation about what the new year has in store for us.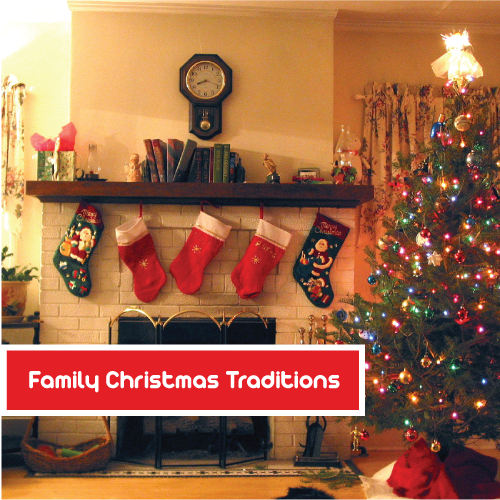 The Yuletide spirit is all about reuniting with family and friends, exchanging gifts, baking cakes and pastries, doing random acts of kindness to strangers, holding community parties, and generally spreading happiness and good cheer. The family is an integral part of the celebrations and let us see how we can make the Christmas party this year a memorable one for the family!
Bake Cookies: Cookies and Christmas go hand in hand. Involve the entire family, especially kids, in the making process. Kids can decorate the cookies to their hearts' content and get really creative about it. The same goes for cakes and gingerbread.
Campfires: Ah, time spent around campfires are what christmas party legends are made of. You can even invite friends and neighbours over. The crackling fire in the cool outdoors makes for an ideal setting for some old-fashioned storytelling and singing.
Christmas Tree Decoration: The most common christmas activity can be a lot of fun when the entire family is involved in the activity. Get creative, pull a few pranks and play some harmless practical jokes on each other while you are at it.
Drive Around Town: Get into your car or SUV and drive around town, checking out Christmas lights and decorations. Have loads of ice cream at your favourite place. The sheer buzz of the Christmas season will make you thankful for having a great family.
Visit an Orphanage / Old Age Home: One of the oldest Christmas traditions is to share with the less privileged folk. Collect money and clothes throughout the year for the purpose. Discover the joys of giving and make it an integral part of your family tradition.
Watch a Christmas Movie: There is nothing like catching a classic Christmas movie with family and friends. Arrange for loads of food and popcorn. Some great choices are Miracle on 34th Street, A Charlie Brown Christmas, Elf, and It's a wonderful Life.'
Go Down the Memory Lane: What better way to reaffirm and renew your commitment to each other. Dig into your collection of old family photos and home videos. Catalogue them, digitize them and make every effort to preserve them for posterity.