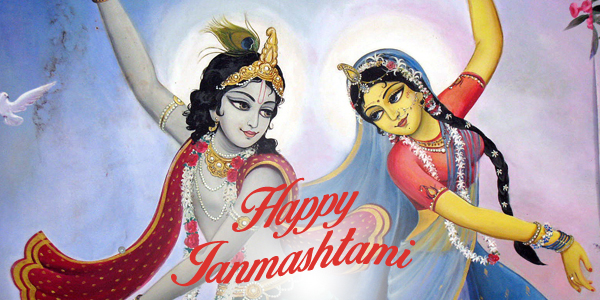 On this auspicious day we all welcome into our homes, the most notorious of them all, he also goes by the name 'Maakhan Chor'. Everyone knows him as Lord Krishna. It's time for all the festivities to begin. Every Hindu household all over the world prepares to welcome the Lord into their lives every year in a grand manner.
He makes sure all the mothers are busy preparing his favourite delicacies, all set to welcome him. Boys and girls train all year to participate in an event called Dahi Handi, which is the leela where Krishna with the help of little monkey friends, climb on top of each other to break the pot and steal the freshly made butter.
Lord Krishna is the eighth incarnation, in which he takes human form and descends on the Earth as himself. This transcendental occurrence takes place in the Dvapara Yuga and he is often referred to as the 'Dark One'. He is Love and Joy personified, the destroyer of pain and sin, the protector of all things sacred, including cows, has come down to our planet to instil among all of us the religion of Love.
Temples all over prepare for His welcome by depicting his famous Leelas a week before his birth day. Adorned with colourful lights, fragrant flowers and pictures of Kanhaiya are a feast for the eyes, not to forget the sumptuous Prasadam.
Let's all pray to Sri Dwarkadhish on this day to bless us with His divinity and enlighten us with the message of life and selfless service. Wishing you all A Happy Krishna Janmashtami!