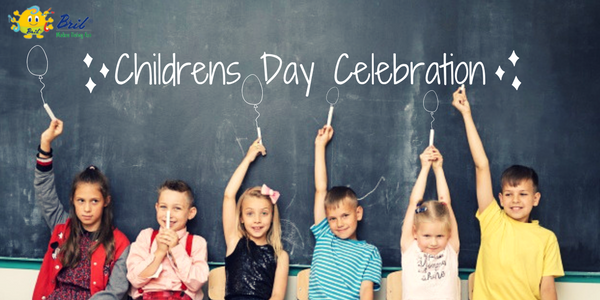 Children's day in India is celebrated on 14th November which is India's first Prime Minister, Jawahar Nehru's, birthday. Mr. Nehru's love for children was well-known and so his birthday was chosen to celebrate this day. Children's day began in 1856 in Chelsea, Massachusetts, and from then on different countries celebrate this day on different dates to raise awareness about the rights, care & education of children.
Children are the future of our world, and so the world needs to do all it can to protect their rights and ensure their happy & comfortable living, which will help them grow up as mature, good & responsible people. Each time a child is born, it is born to a new generation, a new lifestyle, a new world. The domains of technology, politics, science, history(when there is a new future, there is also a new past), geography are always changing. These are not just subjects we teach in school, there are aspects of living which give our lives meaning and every child is born into a different world that houses different forms of these aspects. We need to help them gauge their place in these domains, how they can make the best of everything around them to become fulfilling individuals and contribute to these very same domains and, again, make a new future for their children.
It is a cycle of immense possibilities and this cycle should be valued. Malnutrition in children in India and the world is still a reality even after countries have gone to the moon and back. These stark realities tell us how much is left to be done for the future of children. Crimes against children and violation of their basic rights to food, water & education are issues that still persist. Many governments & non-government organizations have worked hard for their betterment and we should remember & add to their contribution.
Children are like soft petals in a bed of thorns. In our dark world, ego battles, selfish wars, power politics, these innocent beings are the light. They attach wonderment to every little thing, they seek & pour out unconditional love in generous amounts and also stand by us during the hardest of times. They teach us to hope. It is time we stop underestimating the role they play in our lives and give them an opportunity to grow in a free and uninhibited world.
We must make space for wonderment, ideas & love. We must make space for children.