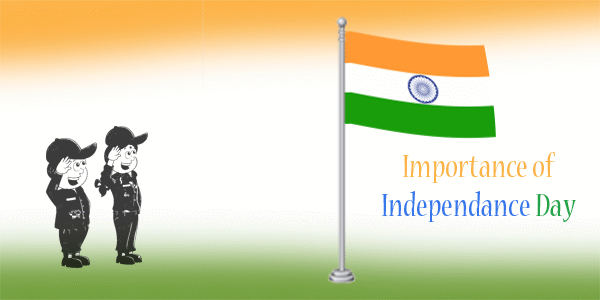 Independence Day is celebrated every year on 15th August. This was the day when India was freed from the British Rule. It is a national festival and has equal importance for every Indian regardless of religion, class, creed or race. The way of celebration is also the same throughout the country and that is the day when you will find whole India celebrating and rejoicing. Many cultural programs are organized and children love to watch them and participate in them.
Different types of celebrations on Independence Day
Children have a different perspective. They like this day because they get sweets and holiday after flag hoisting in their schools. The National Flag is hoisted by the Prime Minister of India on the ramparts of the Red Fort, Delhi after which his speech is followed. Other politicians hoist the flag in their constituencies. Not only this, private organizations celebrate & declare holiday on Independence Day. Everywhere there is a scene of joy, pride and rejoice. No rituals but only festivities are to be seen.
Some people fly kites to express their feeling for the freedom that we have received from the British Rule. You can see hundreds of colourful kites in the sky that day and some of them in the colour of the National Flag. Some people and celebrities leave balloons of saffron, white and green colours, the colours of the Indian Tricolour, in the air.

Why do we celebrate Independence Day?
Everyone in India knows that India got freedom from the 300 years of British Rule at the stroke of midnight as India moved towards August 15, 1947. Many of us know even the stories of struggle for independence as well. There have been millions of lives that sacrificed for this freedom and many of them are not even known or remembered.
The most important thing is that we remember and pay homage to these legends on this auspicious day. It is important for all Indian to think and pay respect to those who died for the country. There are virtually many reasons and ways of celebrating Independence Day. Varieties of contests, promotions and cultural programs are organized.
Listing our achievements since the time we have achieved Independence makes a recall for all of us.
This Independence day lets pledge to put our country before us and work towards a better nation.
Happy Independence Day to all of you!