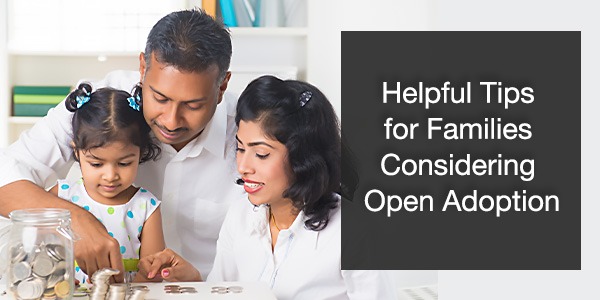 Are you considering adoption and wondering what type of adoption is best for your family? Open adoption is becoming an increasingly popular option, and for good reason. Open adoption allows birth parents and adoptive families to maintain a relationship and ongoing communication, providing benefits for both the child and all members of the adoption triad.
If you're considering open adoption, here are some helpful tips to guide you on your journey:
Educate Yourself
It's important to educate yourself on the benefits and challenges of open adoption. Read books, attend seminars, and speak with adoptive families who have gone through the process to gain a better understanding of what to expect.
Build a Strong Relationship with the Birth Family
The success of open adoption largely depends on the relationship between the adoptive family and the birth family. Build trust and respect by communicating openly and honestly, setting boundaries, and being open to compromise.
Be Prepared for the Emotional Rollercoaster
Adoption can be an emotional journey, and open adoption can be even more so. Be prepared for the highs and lows of the relationship, and be sure to communicate your feelings with your partner and support system.
Keep the Child's Best Interests in Mind
Remember that the most important person in the adoption triad is the child. Keep their best interests in mind at all times and prioritize their needs over your own.
Be Flexible
Open adoption can be unpredictable, and plans may change. Be flexible and adaptable to ensure the relationship remains positive and supportive for all involved.