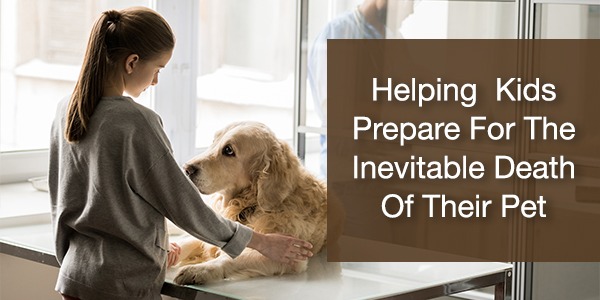 Losing a pet can be a tough experience for anyone, but for children who have grown up with their furry friends, it can be an especially difficult time. It's natural for kids to feel sad, confused, and overwhelmed when faced with the loss of a pet, and it's up to parents and caregivers to help them navigate these emotions in a healthy way.
By preparing kids for the inevitable death of their pet, we can help them better understand and cope with their feelings of grief. In this blog, let's check out some ways to prepare kids for the inevitable death of their pet.
Be Honest And Open
When a pet is aging or ill, it's important to have honest conversations with children about what is happening. Avoid using euphemisms like "put to sleep" or "went away," as these can be confusing and may lead to misunderstandings later on. Explain that their pet's body is no longer working as it should and that the veterinarian cannot fix it.
Create Memories
Encourage children to create memories with their pets before they pass away. This can include taking photos, making a scrapbook, or creating artwork to celebrate their time together. These memories can be cherished for years to come and help children feel connected to their pets even after they are gone.
Validate Their Feelings
Losing a pet can be a traumatic experience for children, and it's important to validate their feelings of sadness, anger, and confusion. Let them express their emotions and offer support through hugs, conversations, and activities that comfort them.