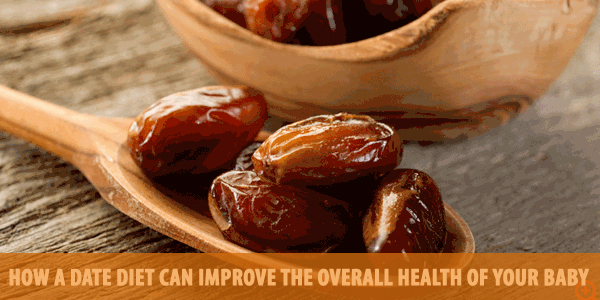 Dates date back to the prehistoric times and were cultivated in Egypt but traders spread this surprisingly nutritious fruit to countries like South West Asia, northern Africa, and Spain, among others. But today it is one of the most sought-after fruit in every part of the world and is considered a super food especially with regard to infants. Here's what makes dates healthy:
Dates contain:
High amounts of vitamins & minerals

Calcium & magnesium -help in bone development

Potassium- helps in brain development
All this and much more make dates an important ingredient in your baby's diet.
Their ability to fight parasitic organisms and lodge friendly bacteria in the intestines make digestion healthy & smooth.
Liver protection is one of the strong factors of dates and infants whose livers are often susceptible to infections need this protection more than anyone. They often fall prey to typhoid, jaundice & hepatitis and the best non-pharmaceutical way to fight it is a date diet.
Dates provide relief from acid reflux, acidity & ulcers. And if you intend to actively strengthen your child's teeth dates make for delicious chew toys! Teething infants will enjoy ripened dates to chew on.
Dates fight bacterial infections in the intestine that can lead to dysentery and at the same time their fibrous quality helps fight constipation.
Now if you are convinced that your baby should be having dates, here's how you can feed it to them:
Only opt for ripened dates.

The best age to introduce your baby to dates is 6 months & above; when your baby has begun eating solid & semi-solid foods.

Steam the dates instead of boiling to preserve the nutrients and always choose seedless dates.

Date purees, date syrups even soft date cakes are good ways to give your baby dates.
So, get ready and set a date for your baby & a date!