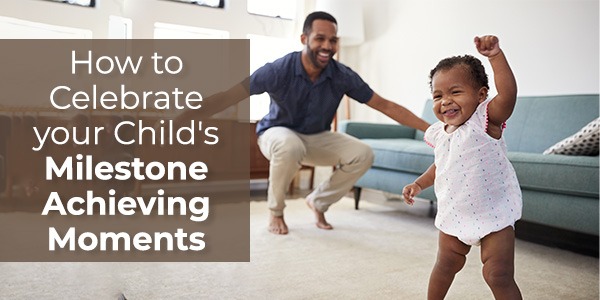 As parents, every first of your child's development is worth celebrating. Wasn't it a joyous moment when you saw your child crawl for the first time, standing on his legs and taking his first step? Though crossing milestones is a natural process, be mindful to acknowledge it and make your child happy. It also teaches children to honor achievements positively. Let's read on to find out how to celebrate your child's milestone achievements.
Make Eye Contact
When you appreciate children, make eye contact. Smile and share your happiness with them. It gives them a feeling of dignity and respect.
Show Them Their Growth.
If you have pictures or growth charts to show your child, it is one of the best ways to acknowledge their achievements. Maintain a chart for values too. Children will feel great to see their mental and physical transformation.
Seek Their Opinion
Children have all rights to suggest how they want to celebrate their milestones. Whether it's their birthday or graduation, the celebration is important to you and your child. Remember to have elderly family members so that your child values their presence and naturally feels grateful for being part of a larger picture.
Share Your Feelings
Talk to your child about how a small gesture of his made your day. It will inspire your child to remain consistent and do good things each day. After all, parents' happiness is invaluable.
Click Pictures
Remember to capture special moments on your phone or a camera. Make a copy of it and probably frame it too. A smiling face of your child with a lost tooth is worth looking at again and again