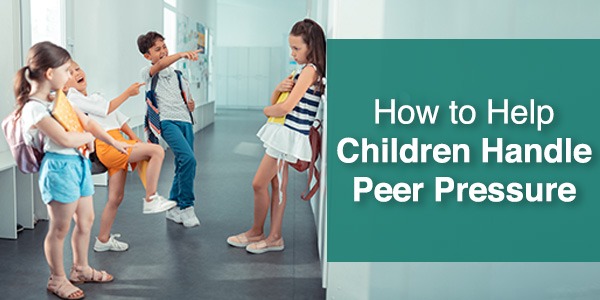 When children start demanding the dress they want to wear for their birthdays or the bike they wish to ride, it's pretty sure there is more than one mind working behind these opinions. Peers!!! While some can instill encouraging thoughts, some can result in a character detour that parents disapprove of. When children know when to say NO to their age group, most issues get solved even before surfacing. And when their YES triggers a string of unpleasant events, conversations between parents and children become argumentative, which would eventually tilt the equilibrium. And nobody wants it that way! In this blog, we'll discover how children can handle peer pressure and actually not put parents under any.
Build A Culture Of Give & Take
When parents bring up their children, remember to follow a pattern of positive emotional give and take. It makes the child understand there is an equal and opposite reaction to every action. In the process, the child learns to be compatible with pressure situations irrespective of peers or parents.
Know Their Friends
Parents should know about their child's friends, who they are comfortable with, and what irritates them at school. Mealtime conversations are the best way to figure out what instigates a negative behavior or a positive emotion in your child. Sometimes a name can evoke a constant emotion like a smile (eg: best friend) or a frown ( eg: class bully). Observe those and understand who their best friends are. In most cases, good friends are better than parents to help sort things out for children.
Tell Them How To Use Freedom
Peer pressure lands children in wrongdoings because they misunderstand freedom and independence. Parents should be mindful of what freedom they allow their children to lead a decent life.
Freedom of thought should teach children to think differently or creatively for the benefit of their community and not accept challenges from peers blindly without considering the pros and cons. Children should be good observers of their surroundings. It will help them analyze situations critically even when they don't have adult guidance.