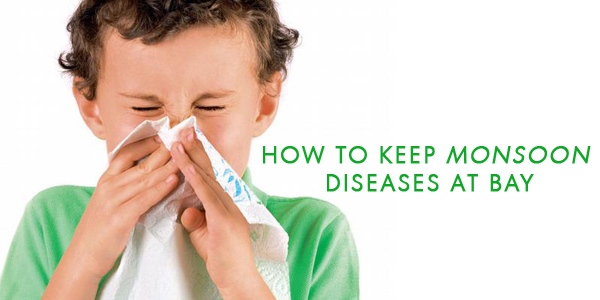 The Monsoons hit the south western coast of India right on time this year, making the whole country heave a collective sigh of relief.
Now that our biggest preoccupation has been addressed, the country hopes, the rains will continue their reign over all parts of India until at least October.
The rains bring cheer for the most part, but they also bring misery (Chennai and Mumbai floods come readily to mind). However, they can hardly be held responsible for our bad civic planning, callous land encroachments and mindless destruction of environment.
For parents, the season poses twin challenges: first is getting the kids ready for school and the second is worrying about flooded roads, falling tree branches, severed power lines and careless drivers when they are away at school.
Wet uniform, soggy socks and sodden school bags do their bit to add to the misery and the grim picture about life during the monsoons we have been trying to paint is complete! Well, almost, save for the most important of them all—how to keep monsoon diseases at bay!
The number one safety feature on the list is strengthening our immune system—a concept consistent with the old philosophy: 'prevention is always better than cure.'
So how does one go about building one's immunity against external threats? There are no magic formulas here—just encourage your kids to eat green leafy veggies, play outdoors more often, and keep regular hours.
In addition, the following list of  basic precautions is useful during the rainy season:
Sipping warm water to keep the throat germ free

Avoiding street food to keep water-borne diseases away

Taking precautions to keep mosquitoes at bay
Finally, kids being kids will always find a way to get soaked to the bone no matter how hard parents try to avoid it. Common cold followed by fever is usually the end result.
If the kids come home drenched, get them to change into dry clothes quickly and make them drink a cup of hot milk with turmeric powder or consume a spoonful of honey. Both are excellent remedies for nipping an infection in the bud.
You can try a home remedy or two if your child feels a bit under the weather, but if you suspect something more serious make sure you seek expert medical advice at once.