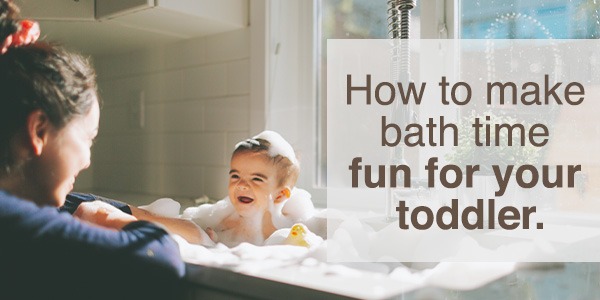 Bath time for babies in an Indian household is a ceremony in itself. The moment you decide to give a bath to your child comes umpteen suggestions, do's and don'ts from the elders in the family. "Check if the water is warm enough". "Did you apply oil and massage the baby?" "Wash the baby's body first and the head last, so that the baby doesn't catch a cold".
Depending on the climatic conditions, you can decide what is best for your child while giving a bath. If your toddler hates the idea of a bath, then here are some creative and practical ways to make bathtime fun-filled.
Regular Time Everyday
Every day bathe your toddler at the same time. It's one of the best ways to get bathing into your toddler's routine.
Perfect Water Temperature
What is bathing without water at the perfect temperature? Make sure the bucket or tub is filled with water, just enough for your child to soak in their body and soul. You are handling toddlers, and you need to be extra cautious of the temperature and volume.
Mood Enhancing Music
Make use of children's innate love for music and play. Whether it's rhymes or peppy tunes they are sure to groove, no matter what time of the hour. To make bathing a fun activity, play some of their favorite songs and let them have a blast in the bathroom. In the meanwhile, you can scrub off the dirt from their body.
Toys Under Water
Take some of your child's favorite toys into the bathroom. Let them create their own racing tracks for their bikes and cars inside the tub or even your hands as you clean them up. What you eventually need is a clean and cute baby.
Foam For Fun
Children love seeing foam fill their bathtubs. Get them tear-free foamy soap and let your child splish splash. When they finally have foam beards and mustaches on their faces, let them have a look at the mirror. Join the laugh and volunteer for some artwork on your face too. It is one of the perfect selfie moments.