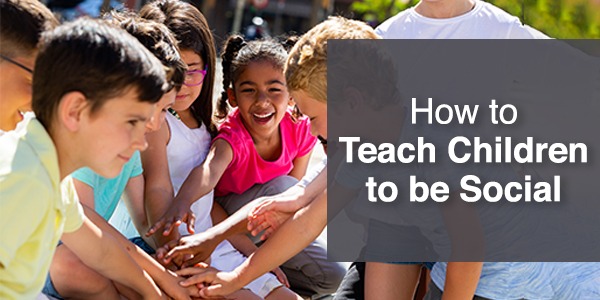 For children to get the most from their social experiences, they need to learn how to form relationships, learn about empathy, and navigate the social world around them. Some children are born socializers and do not need guidance on how to mingle, whereas some are shy and introverted and may not even say 'Hi' to a visitor at home. They need to learn these essential life skills to develop as an individual. Here are some tips to help your child become a social being.
Model Good Social Behavior
Children learn by example, so it's important to replicate what you want to teach them. It includes taking turns, waiting patiently at traffic signals, not yelling at others, listening to others, and showing empathy. Remember, it all begins at home.
Encourage Peer Interaction
Children need to interact with their peers to learn how to socialize. It can be through structured activities like playdates or sports teams or more casual interactions like playing at the park or neighborhood gatherings with friends every evening.
Improve Conversation Skills
Unless you initiate friendly chats with children, they wouldn't open up. Make use of meal time, where you gather and share and opine about the food you eat and how the day was in school. Help children learn conversation skills by asking open-ended questions, encouraging them to share their thoughts and feelings, and teaching them how to listen to others actively.
Help Children Learn To Manage Emotions
It's natural for children to feel a range of emotions, but they need to learn how to manage their emotions in social situations. When another child screams and throws tantrums, let your child know there are other ways to get things done.
What could be beneficial for a child who learns to manage his emotions is confidence and social acceptance. As long as the world is a global community the chances of varied cultures and behavior coming to your neighborhood are more. And you can't deny the possibility of exposure to different lifestyles and the different situations it can put your child in.