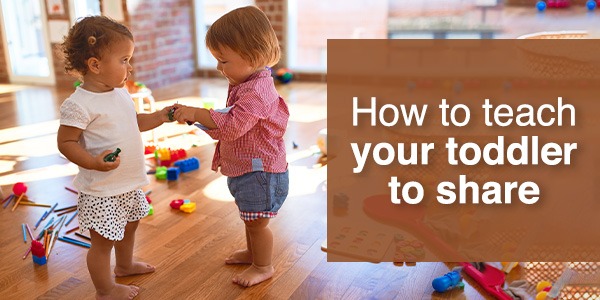 Teaching your toddler to share can be challenging, but it is an important life skill that will serve them well as they grow older. Children may be reluctant to share their things for reasons like a developmental stage where they learn ownership and possessiveness, fear of losing control, fear of not getting back their belongings, and not understanding empathy.
However, if you want to teach your toddler the essential skill of sharing these are the steps you should follow.
Be At Ease
First and foremost, it's important to remember that toddlers are still learning and developing their social skills. So, don't get too frustrated if your child struggles with sharing at first. It's completely normal.
Role Play
One of the best ways to teach your toddler to share is through role-playing. You can set up a pretend play scenario where your child has a toy and you pretend to want to play with it. Show your child how to say "I'm using this right now, but you can play with it after me." This will give them a visual and verbal understanding of what sharing looks like.
Use a Timer
Another great way to teach sharing is through the use of a timer. When your child is playing with a toy, set a timer for a certain amount of time. Once the timer goes off, it's the other person's turn to play with the toy. This will teach your child that toys are meant to be shared and enjoyed by everyone.
Positive Reinforcement
It's also important to praise your child when they share. Positive reinforcement is key when teaching new skills. So, when your child willingly hands over a toy or lets a friend play with it, make sure to give them a big hug and tell them how proud you are of them.
Model Sharing Behaviour
As parents, we often forget that our children are constantly watching and learning from us. So, when you're playing with your child and another child wants to join in, make sure to include them and show them how to share the toy. Also during your meal time, share your child's favorite food with her when it's almost getting over on her plate.