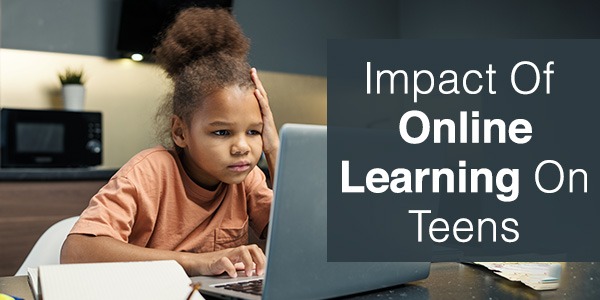 What appeared like a smooth autopilot mode during the 2020 academic year entered sudden turbulence with the pandemic playing havoc for nearly 2 consecutive years. Children underwent a quick switch to online education to not lose track of learning. But like every unplanned event, this transition also has its after-effects showing up in students, especially teens.
Let's look at the impacts of online learning on teens.
Lack of Interest
The absence of face-to-face interaction and teachers' inability to physically monitor students have changed the way children approach studies. When disinterest peaks, they switch off the camera and get going with what they like.
Screen Fatigue
5 to 6 hours of screen time at a stretch is not a great idea, even for working adults. Children either use mobile phones or their tablets to attend classes. However, maneuvering the screen for long hours has spoiled their eyesight, and screen fatigue adds to the adverse effects of online learning.
Lack Of Classroom Ethics
Students have forgotten how to behave. The culture of taking permission to talk while the teachers take classes and maintaining discipline seems to be things of the pre pandemic days. What needs nurturing should be nurtured at the right time. And molding children's character is one thing that has taken a backseat to a great extent in online education.
Poor Mental Health
The workload of projects and assignments after online lessons has burdened the already overwhelmed children with stress and anxiety. Adding to it is loneliness making things worse when parents are busy with their work-from-home schedules.
No Physical Activities
Poor sitting posture and hardly any movement during the online classes have affected children physically. Unlike offline classes, online teaching barely makes any effort for the physical well-being of the children.
To conclude, coping skills are quintessential to making the curve straight.
Talk to your children and take them for outings whenever possible.
Make sure they get enough sleep before their routine begins.
Help them get engaged in other fun activities that can lighten their mood.
Plan a weekly meetup with school friends.