Festivals are events celebrated to mark a social, ethnic or religious milestone of a community. They are observed as a tribute to a momentous occasion in history, where a great victory was won or a calamitous moment was averted. They often serve as a reminder to the newer generations of the sacrifices and hardships endured by the early members of the community.
Food is often a central theme in the celebrations of many festivals, underlining our agrarian origins and how agriculture played a central role in the advancement of the human race by taking away the major worry and preoccupation of having to search for food on a daily basis, which allowed humans to evolve into an advanced society that we are today.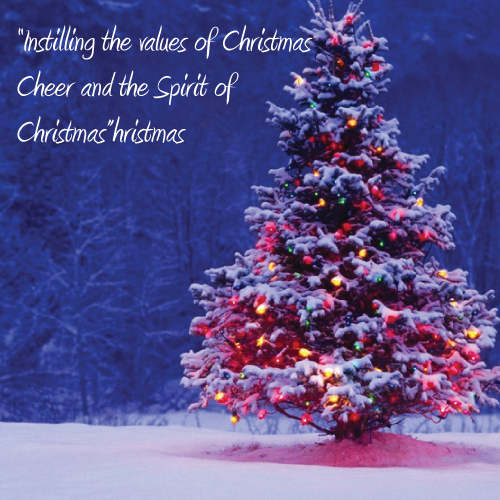 The central message of most belief systems in the world is the same: firstly, to be a good human being and to help people around you; and secondly, ensure victory of good over evil. There are many paths to the same eventual truth. As societies evolve, the religious connotations of the festivals are obscured and people from all walks of life begin to take part enthusiastically in the festivities of the others. Christmas is one such festival, which is celebrated by every community and in every part of the world.
One way to celebrate festivals is to plan lots of fun activities. Another way of celebrating a festival is by going the traditional way and use the occasion to follow traditional practices, reinforce moral values, spread happiness, help others, and strengthen family ties.
Celebrating by mixing fun with philanthropy and taking time to ensure everybody is a part of the festivities is probably what most of us do. So how do we observe the festivals, in the spirit they are meant to? Christmas is a good time to make some fundamental changes to our life.
Make a pledge: Give your life a sense of purpose, and discover the joys of giving. It could be as simple as clearing your wardrobe and giving away that extra pair of clothes to a homeless person. Most of us buy more things than we actually need.
Offer your time: Time is precious and there is no nobler gesture than offering your time to your community, an orphanage or an old age home.
Teach your kids to share: Children learn from their parents. When children learn to put their own interests after that of others, parents can rest assured that they are on the right path. What they have learnt when young will stay with them for life.
Strengthen family values: When we decide to do something for others, it would also be a good time to assess how we as a family are functioning. Take some time off and see if your partner and your children are receiving your attention and time.
Good neighbourly relationship: The pace of modern life means that we do not even care who stays next door. This Christmas reach out to your neighbours and see the  difference it can make to your life.