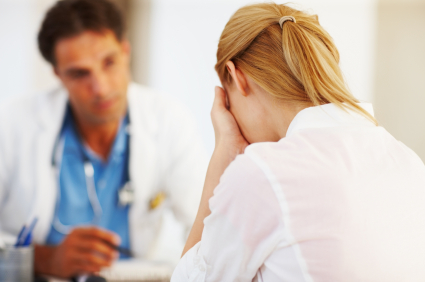 By Jayaram Rajaram
My team and I have been blogging about various parenting topics and pregnancy for a while, and while doing so we realized that there are many couples out there who are struggling to conceive. The worst part is many couples who are absolutely healthy and probably not even clinically infertile sometimes struggle to get pregnant. In many cases such couples are being advised to go in for IVF (In Vitro Fertilization) after other Assisted Reproductive Technology (ART) and allopathic medication which rely on chemical bombardment don't show results. While IVF is an option, according to me, it should be the absolute last option for couples. IVF is not only painful sometimes, but is also emotionally and financially draining. Not for a moment do I say do not go in for IVF, but that should be your last resort, in my opinion. IVF also has side effects as you are messing with nature and the known side effects could range from drug reaction to ovarian hyper-stimulation syndrome to miscarriage to multiple-births.  All this said, I understand what an emotionally depressing phase not being able to conceive could be for couples. So, the final decision is of course yours- YOU KNOW BEST!
I have written this post, as it relates to my company Bril's Niche (The Baby and Children niche) and is in-line with our (Bril's) Mission,To Make Living Fun for people. I am an avid believer in natural and alternative treatments for any health issues because of a personal experience. When I was around 14 years-old I was diagnosed with a rare eye disorder called Keratoconus, a condition that distorts the cornea and vision as it progresses. When specs and contacts didn't work, the western medical fraternity asked me to go under the knife, for a corneal transplant (surgery).  They said I had no other choice! If I had done that, there is a chance that I wouldn't have been able to type this post. I chose to research my own natural treatments which included homoeopathy, eye exercises learnt at Aurobindo Ashram Pondichery, highly purified and energized water called tachyonized water and not getting stressed about my condition.  For so many years, touch wood, the situation has been under control and improved, because I didn't succumb to the 'scientific' way of doing things. Do you now see why I believe that every person can do their own research to find a good natural treatment option for themselves, for any medical condition including fertility issues? It's very important to understand your body first and do your own research rather than jumping to the 'done thing' according to your allopath's suggestion.
Based on my personal experience of choosing natural medication over allopathic treatment for an unrelated medical condition and insight from our research on infertility treatments, we decided that we should give couples who are trying to conceive all or as many options available to them (in the form of a comprehensive list you will see below) so one of the methods will hopefully help them conceive naturally, deliver healthy babies and Make Living Fun. Before there is any confusion, let me clarify that I am not a medical practitioner and that there is no 100% guarantee to getting pregnant. Nobody can guarantee this (Even IVF is not a 100% guarantee), but what I wish to do here is to present as many natural alternatives as possible, that couples could research, choose from and try before resorting to IVF. I do not rubbish allopathic treatment, but hey, if it can happen naturally why not do as much reading as you can and try a few safe natural Chinese (herbs, acupuncture, acupressure), Ayurvedic, Homoeopathic remedies, vitamin supplements and make those simple lifestyle changes to see if you can have a baby naturally.
I believe that each one of the options listed below could work for somebody (I have personally gone through some of the over-hyped books just to be sure and found some very useful information that couples could use. No, there are no miracles or guarantees as some products claim!). My objective is to list all that I find and encourage people to share other natural treatments that have worked for them with me (in the comments section, which I may add to the main post later), so we could add to the list. You don't have to do or buy all that is listed, but research and opt to pick up one or more of what you feel will really help you. Even if you don't buy or try anything listed below, there are many free resources all over the internet that you should go through and implement (many free resources are also listed below):
It may be a good idea to bookmark this page for future reference as it has a lot of useful information that you could go through at leisure and keep revisiting while you research treatment options.
1. Homoeopathy:
Homoeopathy was born in Germany and today has a global following for all the right reasons. Homoeopathy works wonders for many fertility issues as it has the ability to cleanse and treat your body from the root on a like-cure-like principal. A wrong notion about homoeopathy is that it cures slowly, contrary to that belief, if your doctor identifies the underlying problem and administers the correct medicine; results can be seen very soon. Even if you are not infertile, homoeopathy has the ability to prepare your body for conception. Some couples who have opted for IVF also resort to homoeopathy to increase their chances of success.
In my opinion, Homoeopathy should definitely be a major part of your overall natural infertility treatment plan if you decide to go natural and give natural conception a serious try.
My homoeopathy doctor, Dr. Venkatraman is a great doctor based in Chennai- India. He is a highly qualified homoeopath with the added experience of working directly under a homoeopathy stalwart – the late Dr. Koppikar for several years.  Over the years, he has successfully treated several patients with diverse health issues, including fertility problems.
Dr. Venkatraman can be reached at drpvvmd@gmail.com  or you can call his clinic at 0091-44-24341301 / 0091-44-28174389. I do not know how regularly he checks his email but that is probably the best way to reach him. I just mention my doctor here as I have first-hand experience with him. There are many great homoeopaths around the world, and you could just find a great one in your city. Make sure you don't get stuck with a highly commercial and useless homoeopath (as there are many of those types too!).
Click here for some free information about using homoeopathy to cure infertility
Warning: The important aspect of choosing a good homoeopathy doctor is to ensure that he / she is certified and doesn't adulterate medicines with steroids. Good homoeopaths will ask you to buy medicines from authorized homoeopathy pharmacies or allow you to test medicines they give you in any independent drug testing laboratory.
 2.  Ayurveda
Ayurveda is the world's oldest known medical science, which originated in India over 5,000 years ago. The main source of this ancient knowledge is the Vedas or the divine books of knowledge propounded by spiritual rishis (sages) in India.
Ayurveda is not simply a healthcare system, but a form of lifestyle adopted to maintain perfect balance and harmony within the human existence. According to Ayurveda, life represents a combination of the Atma (soul), Mana (mind), Indriyan (senses) and Sharira (body). It revolves around the five elements (Panchamahabhutas) that constitute an individual's nature or Prakriti. This nature is determined by the vital balance of the three physical energies – Vata, Pitta and Kapha – and the three mental energies – Sattva, Rajas and Tamas.
With its Indian roots, Ayurveda commands great respect among millions of patients who have been treated for various health conditions using this ancient science. You may wish to research and try Ayurveda as an option during the course of your natural fertility treatment. Please note that you have to be careful in choosing a good Ayurveda doctor and ensure that the treatment doesn't clash or contradict with other natural treatments you are adopting. Eg. Some Chinese treatments may ask you to avoid consumption of milk while trying to conceive, but Ayurveda encourages consumption of milk.
Jiva Ayurveda is one of the many Ayurveda clinics that treat infertility. Please click here to visit their site.
Ayurvedic Cure for Infertility- Free Article
Warning: Even with Ayurveda please ensure you go to a well-known, registered doctor to ensure he/she uses unadulterated medicines.
3. Natural Fertility Prescription
Swiss Natural Fertility specialist, Iva Keene is an internationally recognized naturopathic physician who specializes in fertility. Iva Keene has developed a unique and very effective program called the Natural Fertility Prescription (or Program). This program uses a holistic approach to treating infertility to help couples conceive through non-invasive, natural procedures ranging from ancient Ayurveda to Chinese medicine. Her course encompasses step-by-step fertility planning program, an 8-step conception plan, diet plan, yoga and other natural treatments that are doctor endorsed. What caught my eye here is that some medical Doctors like Dr. Mercola of mercola.com fame and Prof. Dr. Arendt Rainer. Professor of Cardiology, University of Zurich, Switzerland recommends this program. Iva Keene offers a 100% digital home-study fertility program in text (PDFs) and mp3 formats. In addition to the NFP (Natural Fertility Program) you can also buy phone consultations with Iva Keene if you wish to, from her online clinic.
Click here to visit Natural Fertility Prescription and get more information.
4.  Acupressure and Acupunture:
Acupressure and acupuncture are very effective ancient Asian techniques to apply pressure using hands or pierce special needles into healing       points on the body. Acupressure and acupuncture heal several ailments in the body by removing energy blockages in the body. Acupuncture and   acupressure can be used very effectively in your holistic natural infertility treatment process.
The following free resources will get you started till you find a qualified acupressure / acupuncture specialist in your city / area:
Click on the links below to read free articles about acupressure and acupuncture:
Treat Infertility through Acupressure
Acupresure for Fertility Video
Treat Infertility through Acupuncture
Tips on Using Acupuncture to Treat Infertility
Not related to acupressure or acupuncture Click here for some free tips to enhance male fertility   
Warning: Though the risks of acupressure and acupuncture are low, always go to certified specialists only. Also please ensure that you are not pregnant during an acupressure / acupuncture treatment, as it may lead to a miscarriage.
There are also some pretty interesting and very useful books on reversing fertility issues naturally. Some of the books listed here are over-hyped (Please don't go by the hype alone) and you may find people calling them scams etc., but each one of the books has some information that could help somebody, and hence is listed here.  For many books, Amazon, Flipkart and direct purchase links are given below so you can click and purchase right away if you wish:
1. The Infertility Cure: The Ancient Chinese Wellness Program for Getting Pregnant and     Having Healthy Babies 
              by Dr. Randine A Lewis
Infertility affects one out of six couples today. Dr. Lewis presents a groundbreaking alternative approach to infertility, explaining how she used traditional Chinese medicine to treat her own infertility, successfully conceiving and giving birth to two children.
2.Making Babies: A Proven 3-Month Program for Maximum Fertility [Hardcover]
By Sami S. David and Sami S. David (Author) Jill Blakeway (Author)
MAKING BABIES offers a proven 3-month program designed to help any woman get pregnant. Fertility medicine today is all about aggressive surgical, chemical, and technological intervention, but Dr. David and Blakeway know a better way. Starting by identifying "fertility types," they cover everything from recognizing the causes of fertility problems to making lifestyle choices that enhance fertility to trying surprising strategies such as taking cough medicine, decreasing doses of fertility drugs, or getting acupuncture along with IVF. MAKING BABIES is a must-have for every woman trying to conceive, whether naturally or through medical intervention. Dr. David and Blakeway are revolutionizing the fertility field, one baby at a time.
3.Taking Charge of Your Fertility, 10th Anniversary Edition: The Definitive Guide to Natural Birth Control, Pregnancy Achievement, and Reproductive Health [Paperback]
By Toni Weschler
Celebrating 10 years of helping hundreds of thousands of women achieve pregnancy, avoid pregnancy naturally, and gain better control of their health and lives, the 10th Anniversary Edition of the classic bestseller will include:
• New 'Preface to the 10th Anniversary Edition"
• Updates on new fertility technologies
• Natural approaches to conception
• Updated Resources and Books
For any woman unhappy with her current method of birth control; demoralized by her quest to have a baby; or experiencing confusing symptoms in her cycle, this book provides answers to all these questions, plus amazing insights into a woman's body. Weschler thoroughly explains the empowering Fertility Awareness Method, which in only a couple minutes a day allows a woman to:
• Enjoy highly effective, scientifically proven birth control without chemicals or devices
• Maximize her chances of conception or expedite fertility treatment by identifying impediments to conception
• Increase the likelihood of choosing the gender of her baby
• Gain control of her sexual and gynaecological health
4. Pregnancy Miracle
        By Lisa Olson
Holistic and ancient Chinese system for getting pregnant and having healthy children.
Click here to by the Pregnancy Miracle eBook
Best of Luck to You! Hope this post gets you closer to having your dream child soon and naturally.
About the Author:
Jayaram Rajaram is the Managing Partner of Bril and the Managing Director & Chief Dreamer of ELSA. Jayaram writes from his heart and from experience. He writes about varied topics ranging from parenting to leadership to entrepreneurship and more.
To get updates about Bril, parenting tips and Jayaram's blog posts, become Bril's fan on www.facebook.com/brilconnect
For more information on Bril and ELSA please visit
www.brilindia.com and www.brilart.com
DISCLAIMER: Some links in this post are affiliate links and Bril will make a commission if you purchase these products by clicking on the links. We believe in 100% ethical disclosures, so you, the consumer do your own research and buy. No partnership whatsoever exists between Bril (Industrial Research Corporation) and any of the people, products or 3rd party organizations listed in this post. Bril (Industrial Research Corporation) or Jayaram Rajaram shall not be held liable under any circumstance for any emotional, physical, financial (including but not limited to failure to honour money-back guarantees by vendors) or other loss incurred by your decision to purchase / try any of the treatment options / products listed above. Not all products have been researched by Jayaram Rajaram or Bril for efficacy. This blog post is to be treated as a mere information source of what is available to you and should not be construed as medical advice.  By purchasing any of the products/services listed in this post you agree that you are doing it out of your own free will and take complete responsibility over your actions. Neither Bril nor Jayaram Rajaram provide customer support for any of the listed products/services. All customer support enquiries, product/ service info enquiries shall be handled by the concerned person/ organization/ vendor that you are purchasing from and not by Jayaram Rajaram or Bril (Industrial Research Corporation). Opinions given in this blog post are to be treated as the author's own expression of his right of free speech.