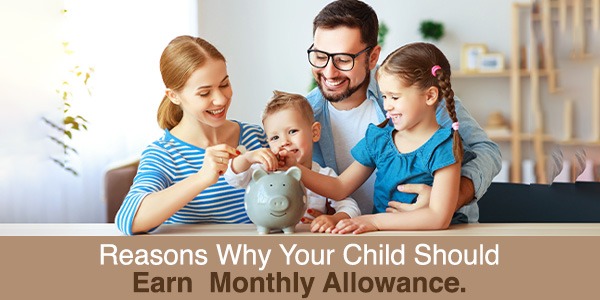 In India, we earn money as part of our festivals and celebrations. For example, In Kerala, the festival of Vishu is one where elders give children money as a token of prosperity for the coming year. This perk becomes a fair big amount by the end of the festivity to realise their desires. It could be a toy or a dress. Don't you think it is a meaningful gesture that teaches children to wait and accumulate wealth to buy things for themselves or their loved ones?
Giving your children allowances is a way to encourage and appreciate them for what they are and what they do. And here are some more reasons why children should earn allowances.
Value of Money
When children spend from their allowances, they understand the value of money. They learn to calculate how much they have and what would remain after spending on their favourite goodies. It only encourages children to be more responsible and committed.
2. Joy of Giving
Children generally love to receive and give gifts. With the allowances, they earn children can buy their best friend, sibling or parents a surprise gift and see that sparkle of joy in their eyes. It gives them a world of happiness, and they learn that giving is more rewarding than receiving.
3. Save Towards a Bigger Goal
As parents, you know the importance of saving money. You can encourage your children to have bigger goals to achieve, with bigger savings if they accumulate wealth.
4. Teach Budgeting and Saving.
You can teach your children the concept of budgeting by giving them a monthly allowance. When you do so, reinforce that the amount suffices the whole month and is spent wisely. In the long run, children learn to plan for their monthly expenses and eventually build a savings mindset.