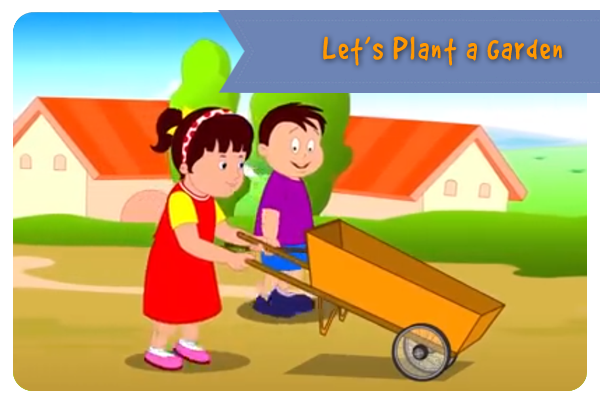 Your rake and shovel and wheelbarrow bring,
Let's go plant a garden this morning in spring;
Dig little trenches, and clear out the weeds;
Sprinkle some water, then drop in the seeds.

Be sure to cover them well 'fore you go;
Now rake the top over and leave them to grow.
Shine, merry sunshine, and fall, gentle rain!
Tend to my garden 'til I'm back again.