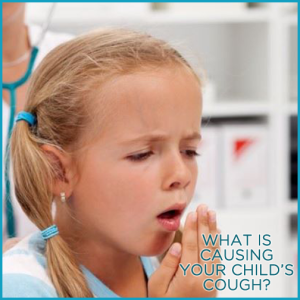 Cough and cold are the most common afflictions of children both young and old. Preschoolers suffer from coughs 3-8 times a year and older children up to 4 times. But there is a lot of confusion surrounding coughs and why they are caused. Here's an article hoping to clear away some of those misconceptions and an easier (read less worrying) recovery.
Coughs are usually caused by viruses. It is what we generally refer to as a viral infection. Since viruses are microorganisms that are neither alive nor dead (seriously!), it is impossible to eradicate them. Antibiotics are of no use on them. So basically, the infection has to run its course. It may last anywhere from 5 days to 12 days. A typical infection throws up symptoms like a head cold, runny or stuffed nose, sore throat, cough and sometimes a fever as well. The paediatrician may prescribe medicine to allay the symptoms of the viral infection (cold, cough, etc), but there is no cure for the infection itself.
However, there are cases when cough can be caused by allergies. If your child is allergic to dust mites, pollen, animal dander, etc, the cough may present itself whenever there is contact with the allergen. The only recourse is to administer antihistamines prescribed by your child's paediatrician.
In rare cases, Pneumonia, an infection of the lungs can cause a persistent cough. It is also accompanied by difficulty breathing, a cold, fever body aches and chills. If you suspect pneumonia, it is a good idea to take your child to the paediatrician.
Bronchitis is another rare cause of a persistent and hacking cough several weeks after a viral infection. Bronchitis is an infection of the tubes carrying air to the lungs. This too can be either viral or bacterial. If it is bacterial, antibiotics will work. The paediatrician should be able to tell you whether the infection is viral or bacterial.
When to call a doctor, when a child has cough:
If your child is less than 3 month old
If breathing is laboured
Is coughing mucus that is streaked with blood
Is younger than 6 months and has a fever of 101 or above
Is over 6 months and has a fever of 103 and above
Is coughing after choking on something
Coughing causes vomiting
In any case, avoid administering any medication till you have prior permission from the doctor. Over the counter cough medicines do more harm than good. Mixing 2 or more types of cough medicines can cause a fatal combination in some cases.
Till the doctor is able to give you a definite course of action, try some simple home remedies for relief. Honey works wonders on cough. Try it!