There are articles and researches abound on the topic of being a playful parent and how it helps the baby in long term. In this article we aim to provide a bird's eye view to this theory and demonstrate ways of being a more playful parent to your baby right from infancy!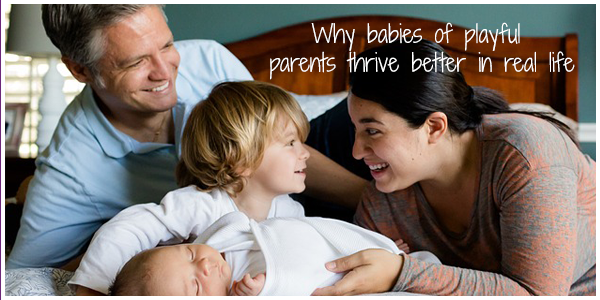 Join the infants in their world of wonder
Get down on the floor (or the bed) with your infant and join them in their world of discovery. Infants learn through their senses of sight, touch, hearing and smell. Every little thing that we take for granted is a magical discovery for them. Join them in their world for as much time of the day as you can spare and marvel at the little things that your baby finds interesting.