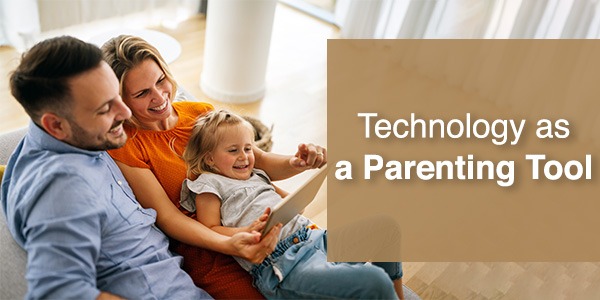 Does a life without gadgets or technology exist in this era? We are only awaiting newer versions of devices with updated solutions for all our needs. When a new mom can place orders for her baby's diapers online, another one arranges for online coaching for her school-going child. In less than 15 minutes, the child attends the class from the convenience of his home. When this edge did not exist, parenting was a typical responsibility where children also learned multiple skills on the go.
Today tools have made parenting easy in many ways. But much policing and interventions are required to ensure parenting means being there for the child when they need them, and technology does its part.
Education Through Apps
When children need external guidance for their lessons, parents now rely on educational apps which are more than just virtual classrooms and have content only relevant to their studies. During the pandemic, these apps served as the medium of education, connecting teachers and students beyond geographies.
Safe Browsing
Keeping children away from the internet is nearly impossible. What can be done as a matter of safety and regulation is using tools like Kaspersky for parental control. 
Multiple Device Controls
Share device management control/account with multiple people in the house to monitor your child's device usage.
Geofencing Alerts
By setting geofencing alerts, parents get notified when children enter or leave a geographical area like a theater, park, café, or club. It gives a real-time account of how long your child spends at the places they visit. 
Screen Time Scheduling
Schedule screen time in a way it turns off or becomes inaccessible to your child after the prescribed time. Setting the device to such controls gives the idea to children that gadgets are also intelligent 😄.