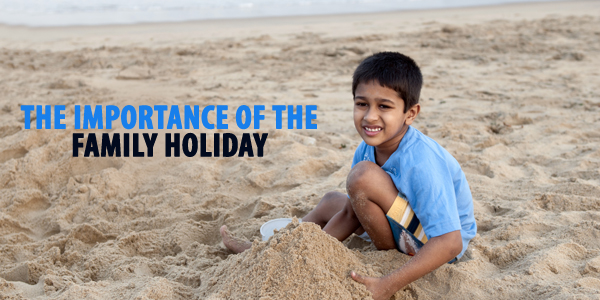 A holiday is a break from routine. It's a break from everyday life and everyday you! It gets you to indulge in things that you don't otherwise indulge in and is the time you can explore yourself.
Learning a new language, taking up a new hobby or getting adventurous at sea or in the mountains!
For families though, holiday time is precious! Apart from being a great breather from the hectic every days it give them a chance to bond at leisure.
A family trip gives a change of scenery and opens the family to a new perspective about each other and life.
They take interest in pursuing others' interests and hence learn more about themselves and each other.
Just talking to each other has become difficult due to tight schedules but how about getting to know each other's deepest desires and darkest secrets through a car game ?
Sing along your favourite songs with each other while trekking a mountain.
Cosy up under the sheets and give each other goosebumps with the scariest ghost stories.
Share your childhood memories while you gorge in some delicacies !
A family holiday is a must, especially nowadays when touch screens have replaced physical touch, Xbox has replaced family monopoly and YouTube videos have replaced grandma's stories !
Go take a family vacation! Your family needs it more than you can imagine!