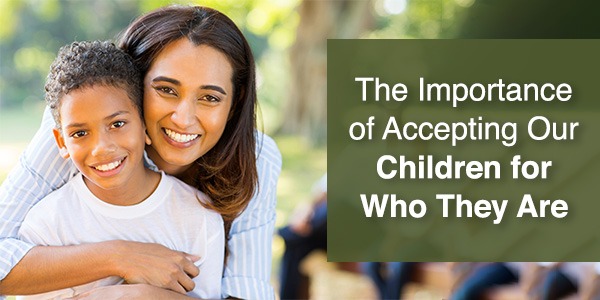 "Accept the children the way we accept trees- with gratitude because they are a blessing- but do not have expectations or desires. You don't expect trees to change, you accept them as they are".
Isabel Allende
What makes parents set expectations about their children? Why is it difficult for parents or family members to accept children for who they are? Past experiences, fears, societal norms, and status symbols sometimes create a stumbling block for children to live the life they want and deserve.
Though people now have more access to information about the dos and don'ts of bringing up children, accepting them for who they are, becomes nearly exhausting for parents because of preconceived notions. Here are a few reasons why it's important to accept children the way they are.
If You Don't, Then WHO?
Parents can think from the viewpoint of a creator accepting and loving their creation. When parents do not accept their child, who else should children expect it from? Parents are their source of life, and being responsible for them is paramount.
Accept Yourself First
Parents who accept themselves will be able to receive their children with more acceptance. Feeling inadequate about yourself may lead you to question inadequacies in your children. As primary caregivers, it is best to create a positive attitude toward yourself and not pick on children.
Matter Of Self Confidence.
Children growing up in a conducive environment is more confident and good at taking care of themselves. They make better choices and do not doubt their abilities- one of the most beautiful aspects of parents accepting children as they are.
Discover True Potential
Expectations can hamper a child's creativity and other innate skills. Children are born unique, and no two children possess similar traits or characteristics.
Focus on nurturing the goodness that's already there in your child and not forcing your expectations on them. They will be respectful and grateful to you for helping them discover their true potential.
Do Not Compare
You can accept your child only when you understand them. Parents often compare their children with others and comment about them without noticing their pluses. Spend quality time with your child to know them better.