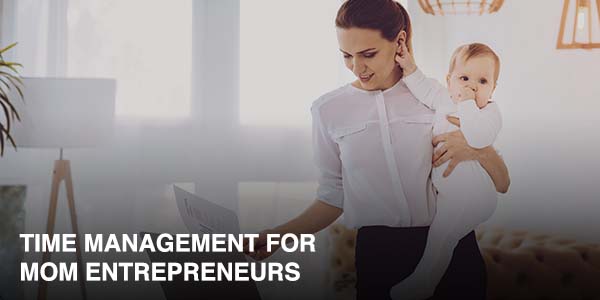 "It's not enough to be busy, so are the ants. The question is, what are we busy about?" — Henry David Thoreau
Mothers are busier than the bees. With their super planning and execution skills, they make things happen. However, mom entrepreneurs have their hands full as they juggle between family, home and work.
Finding time for everyone and everything is tricky. Here are a few tips to help mompreneurs with time management.
Start Early
Start your day a little earlier than the rest of the family. It gives you ample time for yourself. The positive energy you get from self-time motivates you to plan your things out.
Physical Activities
As mom entrepreneurs, many times, you may need to multitask, which can get stressful. Doing exercises or any physical activities can help you gear up for a productive day.
Checklists
Every time, getting plans sorted in your mind alone may not work. Prepare a checklist and mark them executed one after the other. For every task, set an achievable deadline. You will be surprised to see that most tasks get completed when you write them down.
Be Organized
Did you know that distractions at work waste around two and a half hours of your time every day? You need to know what kind of work environment suits you best. Remember to mute your notifications or ad pop-ups on your devices and keep away from loose talks during work hours to be on track.
If you are working from home, make sure you log in on time. This way, your family will respect your time and won't unnecessarily drag you into family obligations in between.
Difficult Tasks First
Generally, fear of attempting a challenging job will lead to procrastination. Try to complete the difficult task first. Unless you attempt, you won't know how much time it may take. Once it is complete, you have the rest of the day for less challenging tasks. Sounds good, right?
Short Breaks
Take a break of 10 minutes after an hour of work and do something to charge you up again. Watch a funny video, read an inspirational story, have a cup of coffee, go for a walk or eat something you like the most. These days organizations have time allotted for power naps to increase productivity. Sara C Mednick, a sleep expert and author of Take a Nap! Change your Life says a 15-20 minutes nap can make you more alert and provides an energy boost that increases motor performance.