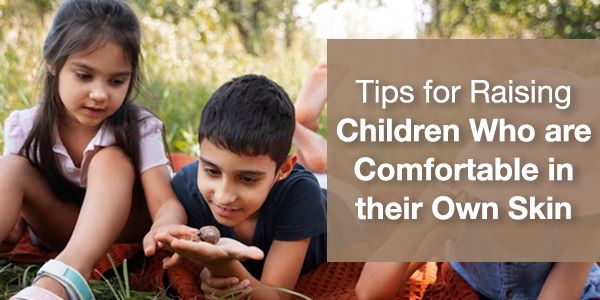 Hey there, fellow parents! Are you tired of seeing your little ones struggle with self-doubt and insecurities? Want to raise confident, happy children who love themselves (and their flaws!) just the way they are? Well, you've come to the right place!
Encourage Them To Express Themselves
One of the best ways to help your children become comfortable in their own skin is to encourage them to express themselves. Whether through art, music, writing, or something else, giving them a creative outlet can do wonders for their self-esteem.
2. Celebrate Their Differences
We all know that kids can be a bit harsh when it comes to differences. But as parents, we should teach our children that differences should be embraced and celebrated, not ridiculed. Whether your child has a physical disability, a unique personality trait, or a love for something that's uncommon, make sure they know that it's okay to be different and that their individuality is something to be valued.
3. Let Children Talk
When kids understand that they have a listening ear, the conversation will become more engaging and meaningful. Instead of talking to them nonstop or giving lectures, be open to their opinions and what they say.
4. Let Them Make Mistakes
As much as we want to protect our children from failure and disappointment, we must let them make mistakes. Failure is a natural part of life, and it's through our failures that we learn and grow. So instead of shielding your child from failure, teach them how to handle it in a healthy way.
5. Model Self-confidence
Last but not least, remember that children learn by example. If you want your child to be comfortable in their own skin, you need to model self-confidence yourself. Allow them to observe how you handle unusual and difficult situations. Even if you fumble, there is always a way out because it's just a matter of being you and appreciating it.